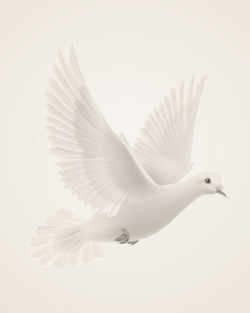 January 1, 1970 ~ September 2, 2012
Darlene E. Bauske, Fargo passed away Sunday, September 2, 2012 at her home under the care of her loving family and Hospice of the Red River Valley.
Darlene Ethlyn Ann Schultz was born in 1943 in Lisbon, North Dakota, to Hans and Esther Schultz. Darlene was the youngest of four children, joining brother Virgil, and sisters Janice and Virgie. Darlene attended school in Sheldon, North Dakota, until she moved to Fargo in the 5th grade, following the death of her father. Darlene graduated from Fargo Central High School. While she was still in high school, she worked at the Ritz Café as a waitress, and met a particularly good looking young man, her future husband, Don Bauske.
After High School, Darlene attended Interstate Business College, and obtained her certificate in Accounting. Darlene married Don Bauske in 1963 at Olivet Lutheran Church in Fargo. Darlene and Don welcomed two children into their lives, Raymond and LaDonna.
Darlene worked at St. John's Hospital, Fargo Paper Company, and then for many years at Dakota Hospital (later Merticare) in the billing department. Shortly before she retired, Darlene successfully fought breast cancer; however, as a result of the battle, was later diagnosed with Leukemia, which she fought valiantly and with grace. Darlene was a blessing as a sister, wife, mother, grandmother and friend, and leaves a legacy of kindness, hard work, self reliance and optimism for better things to come.
Darlene was preceded in death by her father, mother, and sister, Virgie. Darlene is survived by her husband, Donald Bauske; son, Raymond (wife Connie Cleveland); daughter, LaDonna Wilm (husband, Terry Wilm); grandchildren, Mitch Bauske, Claire Bauske, Matt Bauske, Nicholas Wilm, Nathan Wilm, and Lucas Wilm; sister, Janice Gustafson; and brother, Virgil Schultz, all of Fargo.
Memories Timeline
Guestbook
Sign the Guestbook, Light a Candle