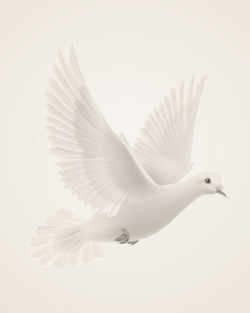 December 16, 1954 ~ September 3, 2013
David Alan Kosciolek, 58, Fargo, passed away Tuesday, September 3, 2013 at the University of Minnesota Medical Center, Minneapolis.
David was born in Detroit, MI to Eugene and Dorothy Kosciolek on December 16, 1954.
David married Marlys Marie Markey on July 7, 1973 at St. Angela's Catholic Church, Roseville, MI. To this union, 3 daughters were born; Melissa Kosciolek, Konnie (Justin) Evans and Tiffany (Pat) McShane.
David grew up and went to school in Roseville, MI. He attended Macomb County Community College for refrigeration and air conditioning. He worked for Dodge for 10 years before entering into his HVAC career and businesses. His interest in HVAC was inspired by his father, Eugene.
Dave and Marlys' family moved from Macomb Township, MI to Canby, MN in 1989 to own and operate the Dicken's Inn Supper Club.
The final family move was to Fargo, ND in 1992 where he continued his HVAC career. He started Northern Mechanical Company in 1996 which specialized in hotel HVAC systems with the help of some dedicated employees.
Dave's loves were his wife, children, grandchildren and not to forget "Vinny from Vegas." Dave and Marlys celebrated their 40th wedding anniversary with friends on a trip to Aruba. They also had a marriage blessing at St. Mary of the Lakes in Pelican Rapids, MN continuing at Spanky's in Vergas, MN with their family and most of their wedding party this summer.
His love for hunting started at 15 years old with his future father-in-law, Jerry Markey; which began their special lifelong bond. Many memories were shared hunting with his brothers-in-law; Jerry, Mark, John, Marvin and Jason in West Branch, MI. He continued hunting and fishing with special friends Dennis, Chuck, Rick, Roger, Mark, Kelly, Scott and passed on his "legacy" of hunting and fishing to his sons-in-law Pat and Justin.
While doing a hotel project in Las Vegas, NV on December 11, 2003 Dave suffered a heart attack. On January 29, 2005 Dave was blessed with a heart transplant which gave him over 8 ½ years of life experiences and memories including traveling with Marlys, walking all three daughters down the aisle, and two grandsons that always added such sparkle to his eyes.
He is survived by his wife of 40 years, Marlys, daughters; Melissa Kosciolek, Konnie (Justin) Evans and Tiffany (Pat) McShane, 2 grandsons; Kane Evans and Mason Kosciolek, mother, Dorothy Kosciolek, siblings; Dennis (Dawn) Separa, Darlene (Chuck) Infantino and Dawn (Bill) Evans and many nieces and nephews.
He was preceded in death by his father, Eugene, brother, Darryl and sister, Cindy.
Memories Timeline
Sign the Guestbook, Light a Candle