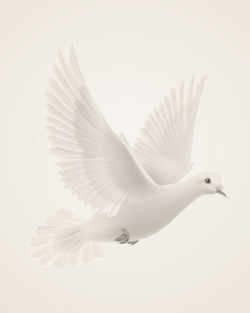 May 19, 1944 ~ October 30, 2013
David A. Offerdahl, age 69, Casselton, ND, died Wednesday, October 30, 2013, at Luther Memorial Home, Mayville, ND, after a fourteen-year struggle with frontal temporal dementia.
David was born May 19, 1944, the son of Oscar and Lillie (Smestad) Offerdahl at Northwood, ND. On August 22, 1969, David married Pamela Bakkum at Mayville, ND. They were blessed with two sons, Corey and Brent.
He graduated from Hillsboro High School and Mayville State College, obtaining a Bachelor of Science degree in mathematics and physical science in 1966. David taught a combined 35 years in Braddock, ND, Aiken, MN, Mandaree, ND, and Casselton, ND, in addition to coaching junior high sports and Babe Ruth baseball.
David enjoyed attending his sons' school activities. He was an avid reader and also enjoyed his time fishing at Island Lake, golfing, dancing, cooking, and attending sporting events. He was a member of Martin's Lutheran Church serving on the church council and teaching Sunday School.
David is survived by his wife, Pam; sons, Corey (Judie) and granddaughters, Ella and Annelise, Circle Pines, MN and Brent (Dena), Buffalo, MO; brothers, Gaylor and Roger; sisters, Darlene Garrett and Margie Devlin; step-brothers, Lyle, Ronald, Darrell, Leslie, and Roger Rotvold; step-sister, Janice Elkins; sisters-in-law, Kathy Offerdahl and Jackie Melland; and many nieces and nephews.
He was preceded in death by his parents; an infant sister; brother, Lyle; step-father, Paul Rotvold; nieces, Angie Garrett, Tamra Mahone, and nephew, Jeffrey Offerdahl.
In lieu of flowers memorials preferred to Luther Memorial Home, Mayville or Alzheimer's Association Minnesota-North Dakota, 7900 West 78th St, Ste 100, Minneapolis, MN, 55439.
Memories Timeline
Sign the Guestbook, Light a Candle