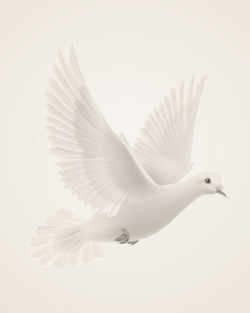 January 1, 1970 ~ April 18, 2010
On April 18, 2010, two angels ascended to the Lord and are with him in Paradise.
Rob and Deb Baumbach were united in marriage on July 15, 1988, soul mates from beginning to end. Wherever they went and whoever they met, they never met an enemy and always made new friends. To this wonderful marriage and friendship, two sons were born. Jory and Nick were the biggest joy to Rob and Deb. Deb always wanted one more day to cuddle them and kiss them up, but as kids do, they grew up and Rob and Deb reveled in watching and participating in their adventures. They made sure that they all had lifelong memories in the trips they took, the meals they ate, and the games they played together. Everyone that walked through their door was a friend forever.
Rob and Deb worked, together, at Federal Express. Rob was a courier and Deb a service agent. Rob also worked, in the past, as a diesel mechanic and you could find him most weekends in the garage working on either his cars or a friend's car. Never one to say no, he fixed many a car. Deb also worked as a church secretary at Peace Lutheran and then at Faith Lutheran in West Fargo. Rob and Deb made sure that anyone that needed a ride to church got it, whether they drove themselves or contacted someone else to help.
Surviving Rob and Deb are sons, Jordell Robert (and special friend, Jessica) and Nickolas Jorge, both of Fargo; Deb's parents, Robert and Diane Morgan, Sioux Falls, SD; sisters, Angie (Marty) Mixell, Sauk Rapids, MN and Niki Anderson(and special friend Tom); Kevin Anderson, Colton, SD. Deb's brothers, Mike (Fay) Morgan, Pipestone SD and Todd (Sally) Morgan, Pipestone; Rob's mother, Ally (Pete) Haluska, Harvey, ND; brother, Kevin (Diane) Baumbach, Emerado, ND. Nephews: Dustin Baumbach, Oakes, ND, Wayne Baumbach, Fargo, ND, Brandon Baumbach, Minneapolis, MN, Derek Anderson, Colton, SD, Alex Anderson, Colton, SD, Taylor Mixell, Sauk Rapids, MN and Brandon Mixell, Sauk Rapids, MN. Also numerous cousins, aunts, uncles and lifelong friends.
Live Well, Laugh Often, Love Much!
Til We Meet Again!
Memorials are preferred to: World Visions of Bangladesh
Visitation: Wednesday, April 21, 2010 from 5-7 PM at Peace Lutheran Church, Fargo and one hour prior to the funeral service
Prayer Service: Wednesday, April 21, 2010 at 7 PM at Peace Lutheran Church, Fargo
Funeral Service: Thursday, April 22, 2010 at 2 PM at Peace Lutheran Church, Fargo
Memories Timeline
Sign the Guestbook, Light a Candle