Dennis Walaker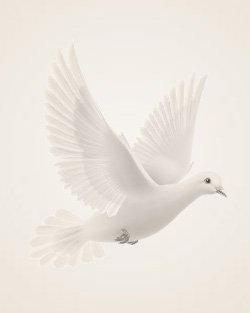 January 10, 1941 ~ December 2, 2014
Dennis Walaker was born in Fargo, ND on January 10, 1941. Dennis was the oldest son of Gladys and Ray Walaker Sr. The Walaker family lived in Leonard, North Dakota. Dennis grew up with two brothers, Wallace and Ray, and one sister, Renae. They owned and operated Ray's Amoco on Railroad Ave. on the corner of Fourth Street. Dennis helped his father, as did all of the family, at the station. Notably, he and Ray Sr. brought heating oil in the worst of weather to the residents in and around Leonard, ND.
Attending Leonard high school, Dennis' height helped him excel on the Panther basketball team. He went on to attend North Dakota State University and played basketball for the Bison. He developed a lifelong love with North Dakota State University and the Thundering Herd.
Dennis married Mary Lund at the age of 25 in 1966 in Pelican Rapids, Minnesota. Dennis was devoted to his wife of 48 years after taking her on a blind date to The Erie 34 Supper Club near Detroit Lakes. He worked extensively on the construction of Interstate 94 and Interstate 29 while Mary was teaching in Pelican Rapids, MN. They started their married life together in Moorhead, MN, and it wasn't long before they had to move to North Dakota as Dennis was required to live in the state where he worked. They moved to a basement apartment to be closer to Mary's teaching job in West Fargo, ND. Their apartment was close to the Sheyenne River and it took only one time for the river to swell to encourage them to move. They purchased a home in south Fargo and welcomed their first daughter, Erin, into their lives. In preparation for their second daughter, Shannon, they decided a bigger place was needed. Dennis helped build the house for his family that he would live in for the rest of his life.
In 1989, Dennis was named Public Works Operations Manager for the City of Fargo and went on to gain local and national recognition as the man responsible for snow removal on the city streets. His watershed moment came in 1996 and 1997 when he was tasked with not only supervising the removal of record amounts of snow but the resulting record flooding from the snowmelt. He retired from his post to use his experience to run the city as Mayor. He was elected to his first of three terms as Fargo Mayor on June 13, 2006. He is best known for inspiring the city of Fargo to stay and fight during the flood waters in 2009 when state and federal agencies strongly urged a complete evacuation order. He is also well known for his demeanor and sense of humor during this very difficult time. No one will forget his advice on how to conserve water to help save the city.
Dennis is survived by his wife, Mary (Lund) Walaker, his eldest daughter Erin Hall married to Tom Hall, their sons, his grandchildren Sam and Max Hall (Fargo, ND). His youngest daughter, Shannon Walaker (St. Petersburg, FL), his sister Renae (Walaker) Wenner married to Scott Wenner (New Caanan, CT), his nephew Christopher Wenner married to Whitney (MacDonnell) Wenner, their two children, Hudson and Cameron Wenner (Atlanta, Ga.), and his niece and goddaughter Kate (Wenner) Carey who is recently married to Jared Carey (West Deptford, NJ).
Dennis may have left this earth, but his legacy will live on not only as a great family man but a man who was devoted to a city that respected and appreciated him. It is certain that if he were able, Dennis would want to personally thank each of the citizens of Fargo for their kind words and thoughtfulness towards his family after his death.
One last time for Dennis: for the strength of the Herd is the Bison and the strength of the Bison
Is the Herd. GO BISON!
Memories Timeline
Guestbook