Donald Mugan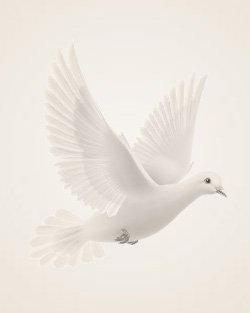 January 23, 1946 ~ April 3, 2014
Donald Francis Mugan, age 68, of Fargo, N.D. died April 3, 2014, at his home surrounded by his family, after a two-year battle with ALS.
Don was born January 23, 1946 in Emmetsburg, Iowa to George F. Mugan and Marie M. (Domek) Mugan. After graduating from St. Mary's High School, he attended Emmetsburg Junior College and Minnesota State University, Mankato, where he earned his bachelor's degree in industrial arts.
Don was drafted into the U.S. Army in 1968 and served in the Vietnam War. Upon his return, he married Patricia A. Zwiefel on September 5, 1970. They moved to Greeley, Colo., where he earned his master's and doctoral degrees from the University of Northern Colorado.
In 1973, Don accepted a teaching position at Valley City State University, Valley City, N.D. in the industrial arts department. He retired in 2012 as Director of the Great Plains STEM Education Center at VCSU after a 39-year career.
Don was known for his brilliant mind, generosity, humility, uncompromising work ethic, meticulous craftsmanship, and passion for inspiring learning.
He is survived by his wife, Pat; four children: Bridget (Mugan) and Brian Nielsen of Omaha, Neb.; Christa (Mugan) and Jared Crane of Fargo; Ryan Mugan and Kimberly (Buckley) of Grand Forks; and Alexander Mugan and Aubrey Neu of Fargo; and four grandchildren: Spencer and Teagan Nielsen; and Jada and Drew Crane. Don is also survived by his sister, Marilyn (Mugan) and Dave Holmes of Cedar Rapids, Iowa; and niece Hillary Holmes of Ames, Iowa. He was preceded in death by his parents.
Memories Timeline
---