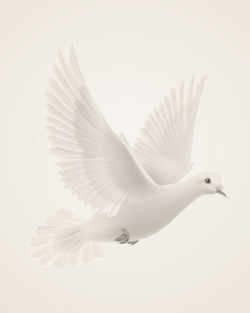 August 11, 1936 ~ February 13, 2014
Donna E. Gaffaney died peacefully in her sleep at Bethany on University after a short but difficult battle with cancer on February 13, 2014 at the age of 77. Donna was born on August 11, 1936 and was raised on the family farm near Van Hook, North Dakota. She was one of seven children born to Lawrence and Lena Lund. Donna attended a small country school through 8th grade and was part of the first graduating class from New Town High School.
Following high school, Donna attended Dakota Business School in Bismarck, North Dakota and majored in accounting. After college, she worked for Pan American Oil Company in Bismarck before moving back to New Town where she met her husband Jim.
Donna and Jim were married on July 20, 1960. They briefly moved to Fargo, North Dakota while Jim attended NDSU. In 1962, they had their first son David. Shortly thereafter, Jim went to Prudhoe Bay, Alaska to help drill the discovery oil well. Donna and David followed to Alaska and lived in Kenai for a short while before settling back in Fargo. Jim traveled back and forth for almost 40 years. In 1969, they had their second son Thomas.
While in Fargo, Donna worked as an accountant for Fargo Public Schools and then worked at NDSU Varsity Mart. Her most cherished role/job, however, was that of being a mother to David and Thomas as well as their countless friends and many of her nephews that seemed to spend a lot of time and eat a lot of meals at her home. She was a surrogate mother to many!
Donna's grandchildren, Tyler and Megan were the light of her life. She enjoyed watching them grow into young adults. Donna loved watching them play soccer, volleyball and basketball.
Donna spent much of her retirement days volunteering for Hospice, exercising at the Y, attending church, volunteering at Sanford Hospital, and doing payroll and taxes for friends. She had so many cherished relatives and friends and enjoyed spending time with them all. She especially enjoyed the last three years with all of those from Cypress Way.
Donna was preceded in death by her husband, Jim; her parents, Lawrence and Lena; two brothers, Larry and Laverne; and one sister, Vivian. She is survived by her two sons, David of Bismarck and Thomas (Tricia)of Jamestown; two grandchildren, Tyler and Megan; one brother, Ronald; and two sisters, Marlene and Janice.
Donna who was strong in her faith and has been reunited with God, family and friends.
Memories Timeline
Sign the Guestbook, Light a Candle