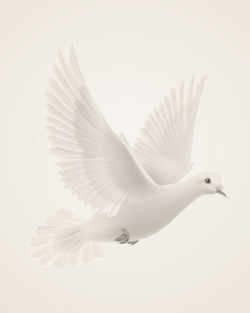 February 8, 1951 ~ December 31, 2012
Donna Marie Nokes Rieckens was born February 8, 1951 in Saratoga Springs, NY to Henry and Anna (Cook) Nokes. She died December 31, 2012 at Eventide in Moorhead, MN after prolonged illness.
She is survived by her husband James Rieckens, sons Joseph, Thomas and Cecil Jacobson; stepsons Sean, Brian and Derek Rieckens; grandchildren Andrew, Sami, Cidni, Dakota and Tristan Jacobson; step-grandchildren Amanda, Miranda, Dylan, Luke, Katherine, Jacob and Erin Rieckens and great grandchildren Lena and Layla.
When her boys were in scouting, Donna was a District Commissioner for the Two Rivers District of the Northern Lights Council. During her life she held jobs as a receptionist, cook, store manager, restaurant waitress and hostess, and truck driver.
Donna loved doing anything that allowed her to express her independence and had a touch of adventure. She loved trucking, doing a "man's job" better than a lot of men. She started with Marten Transport and traveled the country taking her "charge ahead" attitude with her. When time from the job allowed she liked playing the professional tourist with side trips to Mexico, national parks, honky-tonks, and racetracks.
Donna and her husband were co-owners of Whitehorse, Inc and drove together for 10 years laughing most of the way. (Sharing life on the road 24 hours a day ain't always easy.) As her health declined, she had to give up trucking and managed a restaurant as chief cook, waitress, bookkeeper, and dishwasher. Not able to stay still she moved on to manage at a couple of convenience stores finally settling in as assistant manager at Stop-n-Go on 45th St in charge of "the best buns in town."
Donna loved bingo and Miller lite, Hank and Merle, BB King and Clarence Carter, Mariah and Little Feat, and any movie with Tom Selleck, Sam Elliot or Winnie the Pooh. She hated formality and phonies. Sometimes her dynamic personality got her into trouble but she could always charm her way out.
There was no middle ground for Donna. Her clothing was either simple or uniquely Donna. Generous with friends and strangers alike but don't mess with anyone or thing she cared about. When angry her sparkling blue eyes would turn to sea green, a sort of early warning system for spouse.
She was an animal charmer with horses, dogs, and ornery cockatiels at her command.
Donna's final two years of her life were a struggle against her paralysis and it was hard to see how much of the joy in her life she was missing, but it couldn't completely damper her spirit… You could see it in her eyes and her soundless laugh.
Interment will be at a later date in Saratoga Springs, NY.
Memorials preferred to "4 Love of Dog Rescue", P.O. Box 9283, Fargo N.D. 58106-9283.
Memories Timeline
Guestbook
Sign the Guestbook, Light a Candle