Dorothy Friskop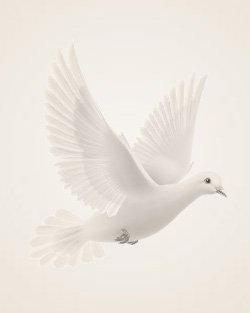 May 27, 1924 ~ April 18, 2021
Dorothy's Live Streamed Funeral Service can be viewed below:
https://vimeo.com/event/918376
Dorothy Friskop, 96, formerly of Wyndmere, ND, passed away on April 18, 2021, at Sheyenne Crossings in West Fargo, ND. Dorothy May Strom was born on May 27, 1924, to John and Frieda (Polley) Strom in Crookston, MN. In 1940, the Strom family moved to Fergus Falls, MN. She graduated from Fergus Falls High School in 1943 and then attended Northern Pacific Telegrapher School in Jamestown, ND. Dorothy worked as a Depot Agent–Telegrapher for Northern Pacific Railroad in Barney, ND, beginning in 1944. On June 2, 1945, she was united in marriage to Merlin Friskop in Fergus Falls. Together, they farmed in the Wyndmere area and were blessed with four children. Merlin passed away in 1970. In 1972, Dorothy married Harold Friskop and they lived in rural Wyndmere until their retirement. In 1990, they moved to Fargo, ND. Harold passed away in 2002. With an ever-present pot of coffee ready to brew, Dorothy loved visiting with friends and relatives. She was a devoted wife, mother and caregiver to her family. She enjoyed working on crafts and was an excellent seamstress. An avid shopper, Dorothy enjoyed flea markets and estate sales. She looked forward to watching NDSU Bison football games on television each Saturday. Dorothy is survived by three children, Connie (Milton) Johnson of Livonia, MI, Jim of Fargo and Ken of Fargo; daughter-in-law, Wendy (the late Marcus) Friskop of Hankinson, ND; sister-in-law, LaMae Friskop of Fargo; four grandchildren, Dr. Jennifer (Matt) Frazer of Plymouth, MI, Brian (Gail) Johnson of Brighton, MI, Dr. Magan (R.J.) Lewis of Grimes, IA and Dr. Andrew (Desirae) Friskop of West Fargo; nine great grandchildren; and several nieces and nephews. She was preceded in death by her parents, John and Frieda; husbands, Merlin and Harold; son, Marcus; and brother, John. The family would like to express their sincere appreciation to Hospice of the Red River Valley for their support and assistance the past several months. Funeral Service: 1:30 P.M. Thursday, April 22, 2021 at First Lutheran Church, Fargo with visitation starting at 12:30 P.M. The service will be live streamed on Boulger Funeral Home's website. Interment: 4:00 P.M. Thursday, April, 22, 2021 at Fairview Cemetery, Wahpeton, ND.
Memories Timeline
Guestbook
---