Douglas Wessels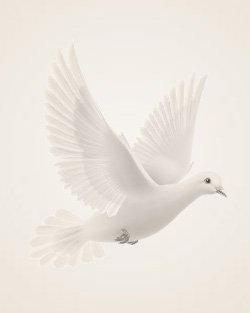 September 15, 1957 ~ November 22, 2014
Douglas (Doug) K. Wessels, 57, Dilworth, MN passed away on Saturday, November 22, 2014 surrounded by family at Sandford Hospital, Fargo, ND. Doug fought a good fight since his diagnosis of cancer in late July of this year.
Doug was born in Breckenridge, Minnesota on September 15, 1957 to Herb Wessels and Delores Wessels. He attended and graduated from Breckenridge High School in Breckenridge, MN.
On July 1, 1983 Doug married Mary J. Shasky in Austin, TX. Doug and Mary made their home in Austin, TX until 1994, when they moved to Dilworth, MN.
Doug worked in Austin, TX as a sheet rocker for Bar-Mac, Inc. and then drove truck for a fertilizer company that fertilized golf courses. Upon returning to Minnesota, he worked for Asplin Excavating, Inc. and Cass County Highway Department, before purchasing his own truck and trailer and forming his own company called, DKW Trucking.
Doug's favorite pastimes were fishing, playing cards, and riding his Harley, along with spending lots of time with his extended family. Each week, when in town, he could be found over at JC's in Dilworth, playing Texas Holdem with his poker buddies. He loved time around the campfire at the lake and often was the chief fire builder. His favorite super hero was Batman, and he owned much memorabilia to signify that.
Doug is survived by his wife, Mary; son Karl H. Wessels, stepdaughter Jessica A. Valeske (Erik Cannard); parents Herb Wessels and Delores Wessels; brothers Steve (Michele); Darrel (Donna Alyea); David (Cindy); Joel (Sharon); brothers-in-law, David (Debra) Shasky; Vern (Mary) Shasky; Keith (Linda) Shasky; and three nieces, seven nephews and their families. He was preceded in death by his brother Ron and sister-in-law, Diane.
Memories Timeline
Guestbook
---