Duane Lang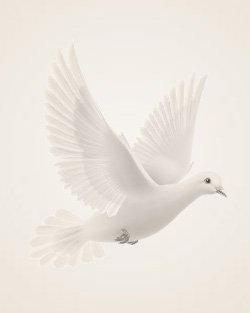 November 21, 1940 ~ June 25, 2014
Duane Ernest Lang, 73, of Fargo, ND passed away June 25, 2014 at his home in Fargo.
Duane (Dewey) was born November 21, 1940 in Rolla, North Dakota to Lawrence and Katherine (Hiltwein) Lang. He was raised and attended school in Bisbee, North Dakota, graduating in 1958. After graduation, Duane joined the United States Marine Corps in 1959 and received his training at Marine Corps Recruit Depot in San Diego, CA. He was stationed at Lighter Than Air helicopter base in Santa Ana, CA, until he was honorably discharged in 1963. Duane was always proud of his service as a US Marine. He married Sandra Abrahamson in 1962, and they had two daughters: Jacqueline in 1963 and Kristie in 1966. The family left California in 1968 and moved to Fargo, ND, where Duane worked for his brother-in-law, Jim, at Steen & Berg Body Shop. In 1969, they moved again to Devils Lake, ND and Duane worked for Burlington Northern Railroad doing track construction and repair. His marriage ended in 1977 and Duane moved to Fargo and went to work as a hardware sales representative for Product Merchandising, Inc. He worked for PMI for many years and truly enjoyed the constant travel the job required. After PMI was purchased by another company, Duane took a short retirement, and in 2000 trained as a truck driver with Frozen Food Express (FFE) of Dallas, Texas, and went to work for FFE, based out of La Place, LA, near New Orleans. Duane loved New Orleans and thoroughly enjoyed exploring the historic sites, the jazz and Cajun music and wonderful food of the Big Easy. In 2005, he returned to Fargo and purchased his own truck.and continued long haul driving. Duane drove his Peterbuilt coast to coast and from border to border, visiting historical sites, seeing the major cities and different regions of the country. In 2007, he was forced to give up driving due to his health. After his retirement, Duane kept busy working for a while at the Dakota Boys Ranch thrift store on 10th Street. Duane was a member of Nativity Catholic Church in Fargo. In his younger years, he enjoyed curling, bowling and golf, and even built his own putting green while living in Devils Lake. Among his many travels, he took his father on a trip to Europe, and later his daughters on a trip to Italy. He enjoyed hunting for treasures with a metal detector and also amassed a large antique bottle collection from his hunts. In more recent years he enjoyed coin collecting, puzzles, watching his favorite TV shows and movies, and using his "system" to "win big" at the casino. Duane was a fixture on his electric bike and used it one summer to ride to Lindenwood Park to play softball with a team he had joined at age 71. He had a great love of animals. While at home, he usually had a cat on his lap and spent hours walking with his daughter's dog at their farm. More than anything he enjoyed watching sports--any sports, but especially football and hockey. He never failed to remind his daughters that he was the "star" of his high school basketball team.
In the past year especially, Duane faced many health issues but always managed to maintain a positive attitude. He expressed many times how thankful he was for the help received from his family and friends. He was grateful for the help and care he received from the Fargo VA Red Team, the volunteers at Senior Ride Services and from his nurses at Davita Dialysis.
He was preceded in death by his parents, and his sisters, Irene Church and Stella Phillipp. Survivors include his daughters Jacqueline Lang, Fargo, ND, and Kristie (Dan) Nigg, Sisseton, SD, sister Ann (Jim) Berg of Fargo, ND, brother-in-law, George Phillipp, Bisbee, ND, and nieces and nephews.
Memories Timeline
Guestbook
---