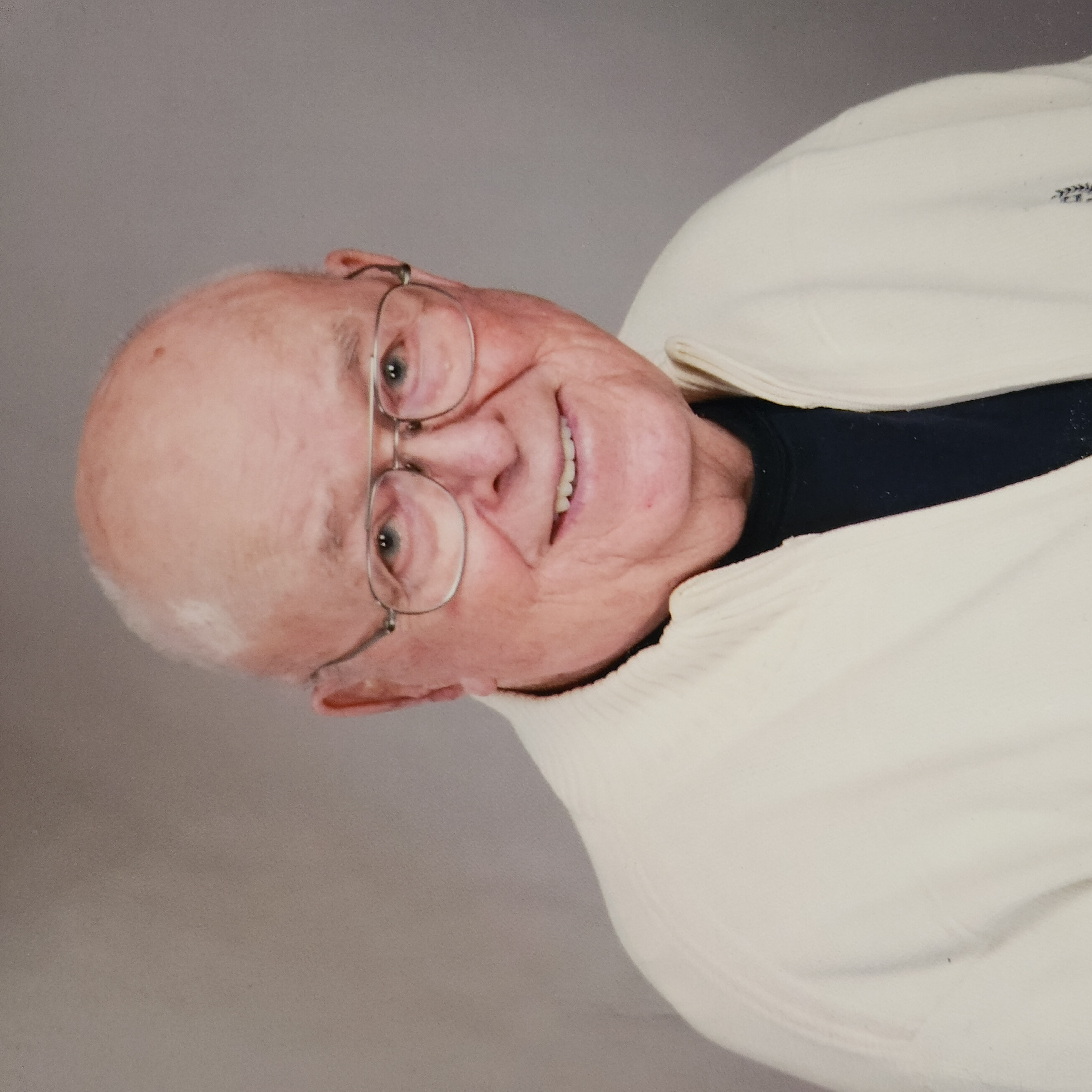 August 4, 1931 ~ February 4, 2023
Born in: Hillsboro, North Dakota
Resided in: Hillsboro, North Dakota
The service will be live streamed here beginning at 10:15 AM Saturday

Irvin "Duane" Nysveen, age 91, of Hillsboro, ND passed away peacefully on February 4, 2023 in the Hillsboro Care Center.
Duane was born on August 4, 1931 to Henry and Mina (Waslien) Nysveen in Hillsboro at Dr. Vinje's medical practice over the drug store. He attended country school in Norway Township near Norway Church and graduated from Mayville in 1949 where he was active in FFA, band and choir. While in FFA he was the ND State Treasurer and attended the National Convention twice, participating in the National FFA Band.
On August 6th,1953 he married Shirley Forster. In 1956 they moved to the Forster family farm and began farming and raising their family, where they still reside today. He raised Hereford cattle and small grains, and delivered fuel for his brother Jerome at Mobile Oil. In 1960 he helped Thompson Construction to build their home which led to a lifelong love of woodworking. When he finished their home, he was hired by "Frank" to work for them. He also worked for Alex Vettel construction until 1972. Then Nysveen and Lusso Construction was formed with his friend Louis Lusso. In 1992 he formed Nysveen Construction and continued his love for building and renovation until 1998. His true love was renovating old homes.
Duane had a gift of working with wood. His artistic talents, attention to detail, and love of making old things come to life again to renovate many homes and buildings. He very much enjoyed historic preservation, including restoring the Plummer House Museum from top to bottom. He even carved the wood scrollwork pieces that were missing from its main stairway. In 1998 he renovated the museums school house, rebuilt a chapel and moved the Belmont log cabin from Woodland Park to the Heritage Park, numbering every log to rebuild it in its new location.
Duane's love of music was nurtured by his family. He played violin with two siblings in the Hillsboro Orchestra at the age of 12 which was directed by Leif Christianson and sang in a trio with his brothers. He sang for countless funerals in the area – one day singing for three funerals in two towns! He couldn't speak Norwegian, but he could sing it for funerals. He also participated in the Town and Country Performing Arts where he loved performing in the musicals, singing many solos, in Woodland Park from 1984-1994.
Church was important to Duane and he was a member of Norway Lutheran Church which his grandfather's Johannes Nysveen and Peder Waslien were charter members. The year he graduated; he helped move the church from the middle of the cemetery across the road to the present location. He served as president for a number of years, was active in the men's group, and he shared his beautiful deep voice singing bass in the choir. He worked very hard to keep the church going, but due to declining membership it closed in 2012.
Duane and Shirley loved to travel and meet new friends taking Magical Memory Tour bus trips sponsored by Goose River Bank to the Grand Canyon, Nashville, and Branson. On their 48th wedding anniversary they took off from the farm, drove to Fergus falls and met the tour group, were bused to Minneapolis, took a plane to Vancouver, and had their anniversary supper on the Cruise Ship to Alaska!
Duane's grandfather, Johanas Nysveen, lost his first wife, returned to Norway, and remarried. Therefore his grandfather had families on both sides of the ocean. His grandfather was returning to the US to settle business affairs, but never made it because he lost his life on the Titanic in 1912. Duane's family traveled to Norway in 1978 to visit his Norway Nysveen cousins.
In retirement, he was generous with his time and talents for his volunteered on many projects for family and continued working on historic preservation projects including the Johnson Store, and the stores in "Union Block" on Main Street in Hillsboro. This saved the buildings from becoming a parking lot! His hobbies included chip carving, golfing, and stained glass. One of his most proud achievements was making the stained glass window for the Mayville Nursing Home Chapel. As the years passed, mom and dad spent their time making quilts for World Relief, Dakota Boys Ranch, and the YWCA. Donating over 1700 quilts. One of his many talents included cooking for several fund raisers through AAL (Thrivent) and also taught all four girls how to bake his famous "Bean Bread", lefse, donuts and meatballs.
After he retired, he decided to learn how to golf and fell in love with the game and especially the friends he golfed with. One year they won a golf tournament and the average of his team was 76!
He cherished his family.
He is preceded in death by his parents, Henry and Mina; brothers, Jerome and Myron; sister, Pat (Orella) Woods; brother in law, Robert Woods; sister-in-law Aagot Nysveen; nephews Shawn Nysveen and Richard Woods, and a favorite cousin Irene Waslien Stemmer.
He is survived by his wife Shirley, Oskar (his therapy cat), four daughters; Candy (Les) Monroe, Hillsboro, ND, Julie (Jeff) Flatland, Fargo, ND, Nancy (Eric) Bollingberg, Fessenden, ND, and Jennifer Nysveen, Fargo, ND; his grandchildren, Jonelle (Bryan) Thoene, Fordyce, NE, Jelsa (Ricky) Pallay, Fargo, ND, John Bollingberg (friend Katie Flaig), Fessenden, ND, Signe Edison, Fargo, ND, Anneliese Nysveen, Fargo, ND, Anthony Nysveen, Baltimore, MD; and five great-grandchildren.
Services
Add to My Calendar
America/North_Dakota/Center
2023-02-11 10:30:00
2023-02-11 10:30:00
DuaneNysveenFuneral Service - Saturday
Funeral Service - Saturday
204 East Caledonia Avenue,Hillsboro, ND 58045
Add to My Calendar
America/North_Dakota/Center
2023-02-11 09:30:00
2023-02-11 10:30:00
DuaneNysveenVisitation - Saturday
Visitation - Saturday
204 East Caledonia Avenue,Hillsboro, ND 58045
Memories Timeline
Guestbook
Sign the Guestbook, Light a Candle