Earl Sornsin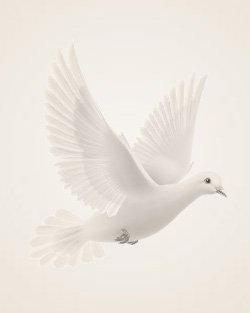 September 9, 1924 ~ June 6, 2012
Earl W. Sornsin, 87, passed away Wednesday, June 6th, in Fargo, North Dakota. He was a native of Fargo and had recently been a resident of Cullman, Alabama.
Earl was born on September 9, 1924, in Fargo, to Michael M. and Laura (Carrier) Sornsin. He attended St. Mary's grade school and graduated in 1942 from Sacred Heart Academy (now Shanley High School). He married Jean Jefferies of Dickinson, ND on November 27, 1948, in St. Mary's Cathedral. They made their home and raised eight children in Fargo before retiring to Cullman in 1989.
After high school, Earl enlisted in the United States Army Air Corps. He had extensive flight training and attended Michigan State University before earning his pilot's wings and officer's commission on May 23, 1944. Earl was particularly proud of his service during World War II when he flew P-38 fighters in the South Pacific.
Earl, along with his brother Tom, started Tri-State Excavating, Inc. in 1947 which then became Sornsin Construction Company; they operated for more than 40 years in the tri-state region. Earl was highly active in the North Dakota Association of General Contractors (AGC) and he and Jean enjoyed their golf outings and conventions. He also held a number of United States engineering patents for improvements to construction equipment.
Earl and Jean were charter members of Nativity Church in Fargo and active members of Sacred Heart Parish in Cullman. They were big Shanley supporters, and Earl received the Shanley Quarterback Club Hall of Fame award in 1982.
Earl was a charter member of the Bison TeamMakers Club. In January 2012, Earl traveled with a family group to see the North Dakota State University Bison football team win the National Championship. He was also a long time member of the Fargo Country Club (FCC), VFW, American Legion, Knights of Columbus, Elks and Eagles. Earl was a long-time fan of the Green Bay Packers and became the proud owner of a team share in 2011.
Earl and Jean loved to travel -- especially to Hawaii. He loved to fly airplanes, read, do crossword puzzles, watch TV sports, and travel around the country to visit with his children. Earl was an avid golfer and spent many summer afternoons on the FCC golf course.
Earl was preceded in death by his beloved wife and best friend Jean Jefferies Sornsin; his parents Laura and Michael; sister MarjorieHendrickson; brothers Kenneth, Michael, Roland , Richard, Thomas, and William Sornsin.
Earl is survived by his children: Dr. James M. (Karol) Sornsin Sr., Cullman, AL; Jeanette Sornsin, Huntsville, AL; Peg Smith, Minnetonka, MN; Patricia (Chuck Parker) Sornsin, Kailua, Hawaii; Jeffery E. (Nancy) Sornsin, Daniel Sornsin and Charles J.(Susan) Sornsin all of Fargo; and Dr. Beth Sornsin, Santa Rosa, California. He has nine grandchildren: J. Michael (Leah) Sornsin Jr., Jared Smith, Ashley (Eric) Rasmussen, Kristen Sornsin, Nora Smith, Joseph Sornsin, Shawn Coleman, Patrick (Jessica) Coleman, and Dr. Kelly Coleman. Earl was also called "Great Grand Guy" or "3G" by Lorelai, Ian and Barrett Coleman. In addition, he is survived by his baby brother, John "Jack" (Barbara) Sornsin Sr., Fargo; and sisters-in-law Barbara (Mrs. Roland P.) Sornsin, Fargo, and Kathy (William) Sornsin Boucher, Detroit Lakes. Earl also leaves behind many nieces, nephews, cousins and dear friends.
In lieu of flowers, the family would appreciate a donation to organizations Earl and Jean supported such as Shanley High School, Roger Maris Cancer Center, and NDSU TeamMakers.
Memories Timeline
Guestbook
---