Ed Prochniak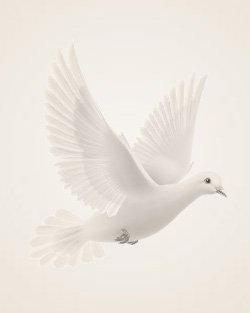 April 8, 1922 ~ October 8, 2011
Edward Prochniak was born in Edgeley, North Dakota on April 8, 1922 to Helen (Gawinski) and Anthony Prochniak. After completing high school he attended State Normal Industrial School in Ellendale, North Dakota, earning a degree in bookkeeping. He entered the United States Army in 1942 with an honorable discharge in 1944. Ed was honored with medals for his service in the Army.
Edward married Irene Ann Steffes in LaMoure, North Dakota on June 25, 1951. While residing in Lamoure, Edward worked for Berg Auto parts store. In 1954, Ed and Irene moved to Fargo. Edward was employed with North Dakota State University until 1971 in Maintenance Engineering.
Ed was a devoted member of Holy Spirit Catholic Church for 51 years and was proud to be a charter member of that parish. Ed volunteered his time and talent with the church as a liturgical minister and other church environment details. Ed's faith and the 'church' were an integral part of his life.
Ed enjoyed gardening, manicuring his lawn, and spending time with his family and friends. His favorite pastime was baseball. He was a diehard New York Yankee's fan and was always grateful towards Yankee's owner George Steinbrenner for signing the best players' money could buy!
Edward is survived by his four children: Wayne (Pam), Edina Minnesota, Jeanie (Jeffry) Volk, West Fargo, Cathy (Dennis) Erbele, Fargo, Jim (Sue), West Fargo; ten grandchildren: Carolyn Prochniak, Chad, Kyle, Jordan, and Elizabeth Volk, Michael, Cathryn and Christopher Erbele, Matthew and Benjamin Prochniak; three siblings: Bob, Billings Montana, John, Sioux Falls, South Dakota, Marie Morgan, Brainerd, Minnesota.
Edward was preceded in death by his wife Irene, parents, and siblings: Phillip, Edgeley, North Dakota, Ann, Sherburn, Minnesota, Lawrence, Sioux Falls, South Dakota, Victor, Fairmont, Minnesota, Ted, Dallas, Texas, Janet, Arthur, North Dakota, Sue, Fairmont, Minnesota.
Edward, 89, passed away at Sanford Medical Center, Fargo.
In lieu of flowers the family suggests memorials to Riverview Place - 5300 12th St S, Fargo, ND or Villa Maria - 3102 So University Dr, Fargo, ND.
Memories Timeline
---