Edna Kritzberger Vettel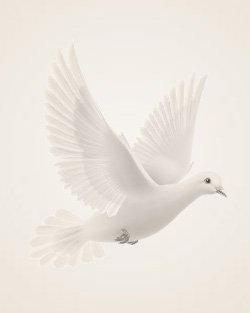 December 17, 1924 ~ June 19, 2012
Edna Kritzberger Vettel, 87, Hillsboro, North Dakota, passed away at the Hillsboro Medical Center on Tuesday, June 19, 2012.
Edna was born on December 17, 1924 in Herberg Township to Frank and Louise (Brehm) Hemberger. Edna attended school in Halstad and graduated from High School there. Edna Hemberger and Leonard Kritzberger were married in Hillsboro on November 15, 1944. She farmed with her husband until their retirement in 1976. They moved into Hillsboro in 1978. Leonard died on April 20, 1993. Edna married Laurence Vettel on October 13, 2001. He died February 6, 2003.
She is survived by her 5 sons: Francis (Liz) Kritzberger, Hillsboro, Bob (Annette) Kritzberger, Hudson, OH, Jim (Mary) Kritzberger, Hillsboro, Bill (Patti) Kritzberger, Beulah, ND, and Tom (Cindy) Kritzberger, Beulah, ND; 4 daughters, Peg (Bill) Nero, Bottineau, ND, Sharon (Duane) Marvick, Flower Mound, TX, Rose (Dan) Mayo, Bismarck, ND, Ann Delmar, Portland, OR; Daughter-in-law, Deb Kritzberger; 29 grandchildren, 50 great-grandchildren; Step-children, Michael (Jacoline) Park Rapids, MN, Erin (Monte) Koffler, Fargo; 3 step-grandchildren and 3 step great-grandchildren; one sister, Mary.
Edna was preceded in death by her parents; 2 sons, Lynn and Terry; 2 grandchildren Amy Kritzberger and Steve Kritzberger; 5 sisters, Loretta, Pauline, Frances, Rosella, Margaret; and 1 brother, Paul.
Memories Timeline
---