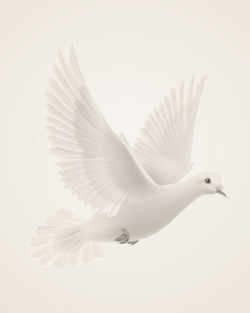 April 3, 1911 ~ June 13, 2011
Edward Beauclair, a resident of Fargo, ND, since 1993, passed away peacefully at the age of 100 on June 13, 2011, at Villa Maria nursing home with family members praying the rosary at his bedside.
Edward Daniel Beauclair was born April 3, 1911, to Stephen and Ellen (McCrank) Beauclair, on the family homestead near McHenry, ND. The youngest of seven children, he attended New Rockford High School, where he participated in music and sports programs, chess club and debate club. During these years Ed developed a wide range of interests and an intellectual curiosity that spanned a lifetime. He earned a teaching certificate from Valley City State Teachers College. He returned to New Rockford and taught in Lake Washington Township School.
On September 7, 1935, Ed married Florence Settelmeyer and together they raised ten children in New Rockford. Ed lived in service to God, his family, and his community. He clearly recounted this philosophy at the age of 98, when he spoke to his family. "It is very important when you come into a community for the first time, to make your talents and abilities known to the people in authority. That way they will be able to guide you to make the best use of your abilities for the good of the community." Ed worked as a rural letter carrier for 42 years. He always found a way to deliver the mail in blizzards, floods, and hail storms. He believed in labor representation and was a member of the Rural Letter Carriers Association. Their annual family picnic was a source of wonderful memories and friendships. Ed was a devout Catholic who was very active in St. John's parish as a lector, CCD instructor, Knight of Columbus, and member of the parish council. He practiced tithing his entire life. Ed was generous with his time and devoted many hours to volunteering in his community. He served on the cemetery board, the election board, the volunteer fire department, and as president of the St. James Academy school board. He coached football and basketball. He taught by example the importance of active citizenship.
Ed served as a guardian, an ombudsman, and a respected confidant to many. He was polite, ever cheerful, and disciplined. He was a principled parent, grandparent, and devoted husband. He was proud of his children and cheered the loudest at their sports events. He provided a nurturing and intellectually stimulating environment to raise his family who went on to become teachers, therapist, physician, priest, pilot, accountant, pharmacist, and medical records administrator. He worked additional jobs (bookkeeping, beer distribution, and saw sharpening) to support his family. Ed had the Irish wit and laughed the hardest at his own jokes. He loved music especially singing and listening to opera and Irish music. He had a tender heart and cried with the best of them at sad and happy movies. Ed researched family genealogy. As a gifted storyteller, he enjoyed recounting family history. Ed particularly enjoyed fishing walleye out of Canadian lakes and debating the history of Catholicism with anyone who understood the complexities of the subject. He was an avid reader and remained curious all his life.
Florence died in 1991 and Ed moved to Fargo in 1993. He was a member of Blessed Sacrament and later Sts. Anne and Joachim. In his later years, Ed took up quilt making (to carry on his wife's accomplished quilt-making tradition) and donated many to various organizations. He moved to Villa Maria nursing home in 2001, where he lived until his death.
Ed is survived by his children Ellen (Alvin) Krump, Hankinson, ND, Mildred (George) Shears, Cotton, MN, Fr. Stephen, OSB, Richmond, MN, Judy (Fred) Hessinger, Leucadia, CA, Sheila (Ron) Szymankowski, Overland Park, KS, Michael (Deborah), Fort Worth, TX, Therese (Bruce Zanetta) Beauclair, Monterey, CA, John (Sharon), Fargo, ND, daughter-in-law Mary, Stoneham, MA; 17 grandchildren; 33 great-grandchildren, and 1 great-great-grandchild. He was preceded in death by his parents, his wife Florence, his sons Francis and Raymond; brothers: Louis, Carroll, Raymond, and John; sisters: Marcella Allmaras and Patricia Penderitsch, and 4 infant grandchildren.
Ed's family would like to thank the staff who cared for him at Villa Maria as well as his spiritual caregivers.
Memories Timeline
Guestbook
Sign the Guestbook, Light a Candle