Edwin Clapp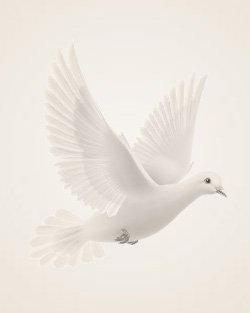 June 4, 1918 ~ June 7, 2013
Edwin (Ed) Griffin Clapp Jr. (COL US Army. Retired) was born at his family's home on 7th Street in Fargo, ND, on June 4, 1918, to Edwin Griffin Clapp Sr. and Jean Hanna Clapp. He passed away Friday afternoon, June 7, 2013, at Villa Maria in Fargo at the age of 95.
Ed's father was a real estate manager in Fargo, and his mother was an accomplished and active member of Fargo society. His maternal grandfather, Louis B. Hanna, served as North Dakota's representative to the US Congress and as governor of North Dakota. Ed graduated from high school in Fargo and attended the United States Military Academy at West Point, graduating in 1942. He served in the European theater during World War II. While in Germany after the war, he met and married Geraldine Hazel Sheffield (Gerry) on Christmas Day in 1946. Gerry was serving at that time as a civilian staff attorney in the Judge Advocate General's Office of the Third Army. Ed remained in the US Army for nearly 25 years, serving in the Korean War and several posts in the United States and Europe, including Manhattan, Kansas, where he earned a MBA at Kansas State University and the Pentagon in Arlington, Virginia. His final assignment was at North Dakota State University in Fargo, where he led the Reserve Officer Training Corps (ROTC) program. He retired in 1966 and embarked on a second career as a businessman and land developer in Fargo. Among his many initiatives were the founding of Union State Bank, the creation of an art center on the bridge between Fargo and Moorhead at 2nd Avenue North, the Bluemont Lakes development - a garden spot in Fargo – and the Ed Clapp Park and Senior Citizen Center. All of these were innovative and creative ideas that left an imprint on our community. He also served as president of the Fargo Chamber of Commerce, president of the Fargo Rotary, and a member of the city planning commission. In Ed and Gerry's later years, they traveled extensively and spent their summers at Lake Melissa near Detroit Lakes, Minnesota, and winters in Sun City, Arizona. Ed became an avid golfer, which he greatly enjoyed playing with his friends and family.
Ed and Gerry had been married for nearly 65 years when Gerry died in May 2011. He is survived by his sister, Dorothy Hanna King, and his four sons Ned (Debbie) of Fargo, Jim at large, George (Donna) of Chicago, and Ben (Denita) of Fargo; ten grandchildren: Griff (Jill), Amber (Ben), Tyler, Jim (Chantel), Allison, Ellen (Wesley), Adam (Loni), Andrew, Taylor (Alissa) and Owen; and three great-grandchildren, Jude and Pierce (Jim and Chantel) and Reid (Amber and Ben).
In lieu of flowers memorials are preferred to Gethsemane Episcopal Cathedral.
Memories Timeline
---