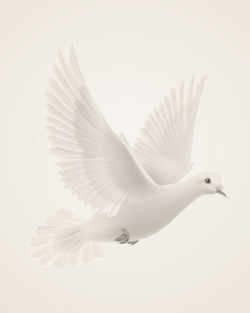 July 31, 1937 ~ March 22, 2014
On March 22, 2014, Ed's Tour of Duty came to an end at Sanford Health in Fargo, surrounded by friends and family. He had received orders to report to his Supreme Commander, Jesus Christ.
Ed was born July 31, 1937 to Clifford and Marion Milligan in Barnesville, MN. They say he looked like a little angel and now that his life is over he still thinks that he is an angel but like the song says, "He is an angel with no halo and he has one wing in the fire" but he has earned his right for eternal rest because he has always believed that Christ was the one that would save his soul and now he is in the arms of his maker, Jesus Christ. He is also reunited with his beloved wife, Lou, who more than likely has asked him: What took you so long?
Ed was raised and educated in the Fargo area within the Catholic School System and at the young age of seventeen enlisted in the United States Army on January 31, 1955 and retired July 31, 1979 with 24 ½ years of military service. Some of the highlights of his many travels were that he went to Vietnam in 1962 as an Advisor in the MeCong Delta area in the southern part of the country, and went back again to Vietnam in 1970 to the Central highland where he spent a year. During that year he was wounded by a mortar round but survived his wounds. Ed served in Korea for a year and three years on Okinawa. He also spent seven years in Germany and has been all over the States and had a tour of duty at North Dakota State University ROTC detachment in Fargo for 2 years and was a senior advisor with a Readiness Group at Fort Snelling, MN for 3 years before him and his wife returned to Fargo, ND to start their tour of duty as civilians.
Ed was united in marriage to Luella Mae Wolf December 18, 1964 in Columbus, GA and they toured the world together within their military family until Ed retired in 1979. Ed went to work for Nabisco for 15 years and during that time he also served as Trustee for the Teamster Union for 7 years. Ed retired from Nabisco in 1992 due to medical problems but that only started Ed on another career and that was being a veteran advocate and he was still fighting for the veterans, right up to the end. Ed knew the most important thing this country had as a commodity was its veterans, so he got KFGO to let the veterans have a program and he called it "The Veterans Hour" which aired once a month. He wanted to tell their stories because it is the history of our country.
The professional soldier and the citizen soldier, who when called upon, faced our nation's enemies knowing that failure could mean the destruction of our nation, our heritage and the American way. The veterans have successfully defended this great nation without fail throughout our proud history. To all who served and who are serving we should be forever thankful for their service and never forget their sacrifices. Ed and his wife both have left behind legacies within the veteran community. He really loved doing what he did for the veterans. Ed was a Life Member of the Disabled American Veterans along with being a life member of the VFW, and a member of the American Legion, Order of the Purple Heart, and the Uniform Service of Disabled Veterans.
Ed asks for forgiveness for anything he has done to others and he forgives all who have done anything to him.
Ed is survived by his sisters, Mary Milligan, Waterford, MI; Sue Valdivia, West Fargo; his aunt, Marion; many cousins; numerous nieces and nephews; and his beloved dog, Harvey.
He was preceded in death by his parents; a sister, Patricia; brothers, Walter and Clifford; and his beloved wife, Lou.
Memories Timeline
Sign the Guestbook, Light a Candle