Edwin Welle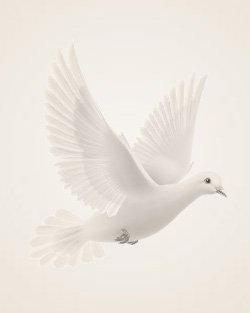 June 18, 1923 ~ April 17, 2011
Edwin F. Welle, 87, of Detroit Lakes, MN passed away April 17, 2011, at the home of his son on Big Floyd Lake surrounded by his family and under the care of Hospice of the Red River Valley-Detroit Lakes Office.
Edwin, "Ed", was born June 18, 1923 to Joseph H and Elizabeth M (Eveslage) Welle. Ed grew up on the family farm and graduated from Waubun High School in 1941. Ed served in the Army in WWII and was honorably discharged at the rank of First Sergeant.
Ed married the love of his life on October 21, 1947 and shortly after moved to Astoria, Oregon to work at a fish cannery. Upon moving back to Detroit Lakes, Ed was employed by Beckland Plumbing, before moving to Dilworth to work for the N.P. Railroad. Ed and Lorraine made many lifelong friends in their time there. While working for the railroad, Ed and his brother formed Welle Brothers Construction. In 1959, Ed and Lorraine formed Ed Welle Construction in Moorhead, MN. Besides staying busy with 6 kids and running the company, Ed was a founding member of the FM Home Builders Association in 1956 (where he later served as President).
Ed and his family were parishioners at St. Joseph Catholic Church in Moorhead, which led to his dedication to the Knights of Columbus of which he was a 4th Degree Member. Ed was also a member of the Elks Club and was a life member of the VFW.
In 1957, Ed and Lorraine built their first lake home on Big Floyd Lake. The lake has been important to their children and several have continued the tradition by having their own lake homes on the same lake. Ed and Lorraine began wintering in Fort Myers, Florida in 1976, which they thoroughly enjoyed and led to Ed's retirement from the construction company in 1983.
As a boy, when Ed's mother was sick, he was in charge of all his family's baking and cooking needs. As a result, Ed entered 4H baking contests, and as the only male entrant, was proud of his winning pies. Ed was never shy to share his passion for the game of golf and was active in the game until he was no longer able to. With his strong roots as a farm boy, Ed continued to grow and harvest a bountiful garden and was so proud to provide fresh vegetables all summer long to his family. As Ed had to cut back on his golfing, his garden grew in size.
Ed was a man with a huge heart and an even bigger smile. Growing up a "farm boy", Ed was always an early riser which allowed him to touch many lives. Whether it may have been a very early morning phone call or a chat with a stranger to show off his family from wallet pictures, Ed always took the time to enjoy his conversations and to get to know those around him. Ed's daily encounters left those in his path with a smile on their face. He was a man who was so proud of his family and would share in their joys and accomplishments as if his own achievements. Ed's family was always his number one priority and was never too busy to talk to each individual.
Ed is preceded in death by his parents, Joseph and Elizabeth; brothers Arthur, Raymond, Harvey, Eugene, and sister Marie.
Ed is survived by his wife of 63 years, Lorraine; children Linda (James) Johnson, Brooklyn Park, MN; Gloria (James) Mclain, Ankeny, IA; Wayne (Jean) Welle Fargo, ND, Terry (Chrisse) Welle, Fargo, ND; Debbie (Robert) Welle-Powell Centennial, CO; and Jeanine (Gary) Donaldson Circle Pines, MN. Ed is also survived by his twelve grandchildren, four great-grandchildren, and numerous nieces and nephews.
Memories Timeline
---