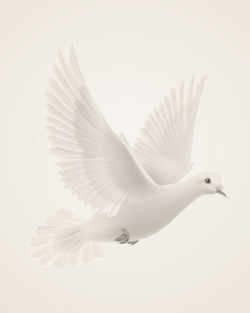 April 18, 1954 ~ February 15, 2012
Elena Ann Lynnes, 57, Fargo passed away on Wednesday, February 15, 2012 at Sanford Hospital, Fargo.
Elena was born April 18, 1954 at Rugby to Leland and Orpha (Larson) Lynnes. She grew up on the farm, south of Rolette and attended Rolette Public School, graduating in 1972. She then attended Bottineau School of Forestry, and graduated with a degree in horticulture in 1974. During that summer, she worked at the Denbigh Forestry experiment station.
She attended North Dakota State School of Science, Wahpeton, and graduated from NDSU with a degree in Engineering Technology. She went to work for the North Dakota Highway Department, Fargo, in 1984 until the time of her death. While there, she received the Employee of the Year award in 2001 and 2009. She also received her 30 year certificate.
Her love for the outdoors, nature and adventure itself brought her to work her summers at Theodore Roosevelt National Park, Medora, Yellowstone National Park and in Alaska. She joined the Peace Corps and went to the Dominican Republic from 1977-78 working there in forestry. Elena enjoyed bird watching, going to museums, movies with her friends, traveling, reading, and had a love for animals.
Elena was never married and had no family but that of her co-workers at NDOT which were closely knit.
She is survived by her four dear and closest friends, Danny Larson, Donna Templer-Axtman, Richard Shelton, and Sharold Hipfner, all of Fargo. She will be greatly missed by her two cats, Sage and Sasha. She is also survived by her aunt Beverly Lynnes, Rolette, N.D. and family, her uncle and aunt Art and Judy Lynnes, Larimore, N.D., aunt's Nora Mikkelson, Wahpeton, N.D., Jean Nelson, Ca., and many cousins.
Elena was preceded in death by her parents Leland and Orpha, grandparents, uncles and aunts.
Memories Timeline
Sign the Guestbook, Light a Candle