Elizabeth Garnier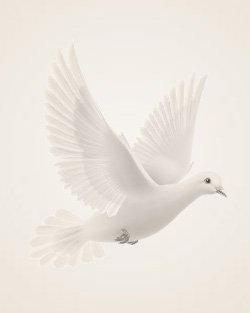 July 14, 1939 ~ October 13, 2012
Elizabeth A. (Betty) Garnier died peacefully at home Saturday, October 13, surrounded by her loving family and under the care of Hospice after living courageously with Alzheimer's.
Elizabeth A. Elter was born July 14, 1939 to Conrad and Catherine Elter in Bismarck, ND. She was raised in Bismarck and graduated from St. Mary's High School in 1957. She was united in marriage to Harold Garnier on November 22, 1958 and had five beautiful children. Harold and Betty moved to Fargo-Moorhead in 1970 where Betty was a full-time mother and homemaker who created a warm and loving home for her family.
Betty's greatest pleasure was being a devoted wife, mother, grandmother, and great grandmother, and loved to have a baby in her arms. She was an active volunteer of Holy Spirit Parish and worked on numerous service committees. She enjoyed being a member of her bridge and birthday clubs and had a passion for reading.
Betty is survived by her husband of 54 years, Harold, daughters Lynda (Bill) Lee, Laura (Mark) Hoff, Renee (Brad) Hertel, Catherine (Mark) Lundberg and her son Charles (Elida) Garnier, thirteen grandchildren and five great-grandchildren. She is also survived by her sisters Josephine (Ed) Deitz, Grafton, Theresa (Dick) Tokach, Mandan, Rosemary (CJ) Schmidt, Bismarck, Rita (the late Eugene), Schmidt, Bismarck, and numerous nieces and nephews. She was preceded in death by her parents Conrad and Catherine, her brother Herb Elter, and sister Helen Ehrmantraut.
Memorials may be directed to Hospice of the Red River Valley or to the Alzheimer's Associates.
Memories Timeline
---