Elizabeth "Sunnie" Wanzek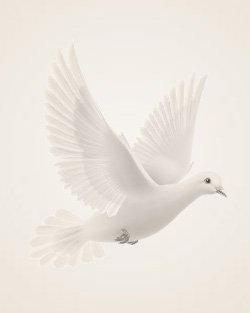 September 20, 1946 ~ June 17, 2014
Elizabeth "Sunnie" Wanzek, 67, Fargo went into the loving arms of her Savior, surrounded by her loving family on Tuesday, June 17, 2014 at Villa Maria Nursing Home, Fargo. Heaven was finally prepared to receive her awesomeness. She was a devoted follower of Bill W. and Dr. Bob and friends, beginning in 1982, a true "attraction to the program."
Elizabeth Louise Hotten was born on September 20, 1946 in Langdon, North Dakota the daughter of Alfred and Francis (Clark-Otterson), and Granddaughter of Tony and Anna (Burgman) Hotten. In her early years she attended a one room country school house five miles out of Calvin, ND. Her father passed away June 12, 1954 at St. Mary's Hospital in Devil's Lake, ND. The family then moved to Jamestown, ND where she finished elementary and high school at St. John's Academy.
After graduation from high school she attended Interstate Business College in Fargo. She went on to work for Bausch & Lomb Optical company. When she discovered the business world was not her calling she attended North Dakota State School of Science, studying LPN Nursing. In June of 1967 she married Mel Parker. After graduation from nurses training and passing the state board they moved to Skagit Valley, Washington. Finding work in the General Hospital they had two children, Tamme and Trace. She moved back to North Dakota and found work at the North Dakota State Hospital.
In 1975 she married David Wanzek at Windsor, ND. They had two children Christopher and Erin. In 1981 she left the farm and returned to work at the State Hospital. In 1985 she entered Jamestown College to study for her RN. In 1989 she graduated in and was accepted into the United States Navy Nurses Corp.
She attended the Officer Training School in New Port, RI and then was assigned to the Naval Hospital at Bethesda, Maryland. She served at Bethesda for three years. She and her children enjoyed the many aspects of living in the Washington DC area. She was discharged in 1992 and returned to Fargo, ND finding work at Manor Care Nursing Home. Sunnie retired but continued to volunteer at the Air Museum and the Veterans Affairs Medical Center.
Sunnie brought joy and happiness to everyone she encountered and will be dearly missed by all.
Sunnie was preceded in death by her parents and one sister, Connie.
She is survived by her children; Tamme (James) Fiechtner, Fargo, ND, Trace (Gianna) Parker, Seattle, WA, Chris Wanzek, Fargo, ND and Erin Wanzek, Fargo, ND, 3 grandchildren; Parker, Kennede, Reese, siblings; Donna Faulkner, Minot, ND, Paulette (Dave) Wald, Minot, ND, Chris (Lisa) Hotten, Hinkley, MN, Carla Floyd, Wichita, KS, Scott (Barbara) Weippert, Owatonna, MN and many nieces and nephews.
Memories Timeline
Guestbook
---