Ella Hunter Samuels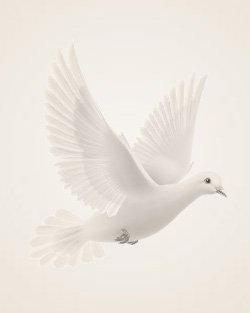 May 9, 1921 ~ July 22, 2013
Ella passed away on Monday, July 22, 2013 at her home in Moorhead, surrounded by her loving family, under the care of Hospice of the Red River Valley.
Ella was born on May 9, 1921, the daughter of Edwin and Olive (Mulford) Spencer in Roebling, NJ. During her early years she was raised in Florence and Delanco, NJ. She later moved with her family to Haddonfield, NJ where she graduated from High School in 1939. She then attended Pierce Business School where she graduated in 1940. Ella was united in marriage to Raymond Samuels on October 18, 1941. They spent most of their years in the Haddonfield area where they raised their family. Ella worked for 15 years as office manager for Cherry Hill Hospital, Cherry Hill, New Jersey, retiring in 1973 due to health concerns.
Ella and Ray moved to Fargo, ND during their retirement years where they enjoyed being around their grandchildren and great grandchildren. Ray passed away on April 19, 1995 and Ella returned to New Jersey for a few years. She returned to Moorhead in 2009 where she made her home since. Ella loved spending time with her grandchildren and great-grandchildren, watching them at their sporting events and activities. She was an icon at Moorhead Youth Hockey. She enjoyed playing games, pinochle and bingo and her Minnesota Twins. Throughout the years she always loved gardening and tending to her plants.
Ella is survived by her children, Judith Petrone of Marlton, NJ – and her children, Kevin Stuart and Susan Harper; Richard (Joy) Samuels of Franklinville, NJ – and their child, Byron Samuels; Nancy (Gary) Mjoness of Moorhead, MN – and their children, Andy (Pam) Mjoness, Chris (Jeff) Dahl, Josh (Jen) Mjoness, Elizabeth (Joe) Hazeldine, and Lisa (Cooper) Silha; and Dennis Samuels – and his children, Adam Samuels, Sunni Samuels, and Ashley (Jim)Cherry. Also survived by her 25 great-grandchildren; her sister, Mary Ewing; her special daughter and very dear friend, Adaline Tate; and her beloved cat, Callie.
Ella was preceded in death by her husband, Raymond; her parents; her daughter-in-law, Kathleen Samuels; her niece, Mary Stewart; and her brother-in-law, Raymond Ewing.
Memories Timeline
---