Erma Haugen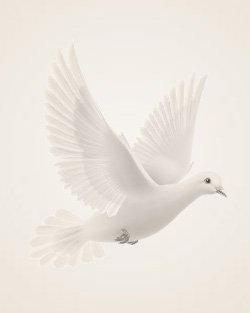 July 21, 1920 ~ August 15, 2010
Erma passed away on Sunday, August 15, 2010 at Manorcare Health Services in Fargo at the age of 90.
Erma Restad was born on July 21, 1920 in Green Valley Township, Becker County, Minnesota. She was the daughter of Henry and Clara (Nolting) Restad. Erma grew up in Ada, MN where she received her education. Erma was united in marriage to Ernest Luther Haugen on June 30, 1950, in Hendrum, MN. After the marriage they made their home in Fargo. Erma worked for many years helping families with their housework. She loved cooking and baking and spent many hours cleaning her home. She greatly enjoyed spending time with her family and friends. Ernest passed away in 1999 and Erma moved to Manorcare in October of 2007.
Erma is survived by her son, Eldon Haugen of West Fargo, ND - and his fiancée Patricia Aguilar of Gilbert, AZ; her sister, Norma Sittko of Moorhead, MN; and her brother, Donald (Betty) Restad of Champaign, IL. She was preceded in death by her twin sister, Alma Irene (Vernon) Hanson.
Memories Timeline
---