Esther Eng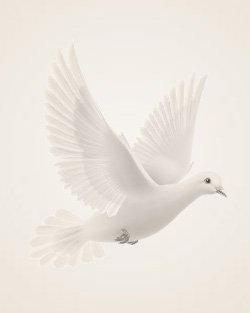 December 28, 1928 ~ February 3, 2012
Esther Edith (Stoering) Eng was born on December 28, 1928 to Ethel (Orgaard) Stoering and John George Stoering in Sanger North Dakota at Gaines Ranch. She attended various country schools in Oliver County North Dakota and attended Center High School in Center North Dakota. She married Edwin Odin Eng on February 10th 1947 in Center North Dakota.
Esther worked she worked various jobs in the Underwood, Riverdale area, including the Park Inn Café. Her favorite job was cooking, and she was known as a very good cook. She was a member of and president several years, of the VFW Club, in Underwood North Dakota.
In 1977, after raising her 5 children, she went back to school and received her Certified Dietary Manager certificate. In 1991 completed a Level II Dietary Manager Certificate. Esther also belonged to Certified Dietary Managers Association until her retirement in 1997.
Esther helped establish the Dietary Department at Dakota Alpha in Mandan, North Dakota. She later became the teacher for the clients, teaching them life skills for independent living.
Esther is survived her 5 children, Audrey (Dale) Patzer, Park Rapids, Minnesota, Ann (Mike) Schuh, Fargo, North Dakota, Curtiss (Carla) Eng, Stanton, North Dakota, Myrna (Mitch) Walker, Chelsea, South Dakota, Dale (Jessica) Eng, Keldron, South Dakota, 17 Grandchildren, 30 Great Grandchildren and 1 Great Great Grandchild, her sister Delores (Sam) Eng, brother-in-law Patrick (Jan) Eng and many nieces and nephews.
She was preceded in death by her parents, her husband, her husband's parents and many brotherand sister-in-laws.
Memories Timeline
---