Esther Kundert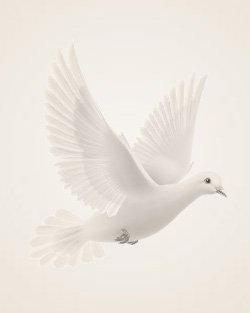 February 12, 1936 ~ August 1, 2010
Esther Kundert, 74 of West Fargo, died Sunday, August 1, 2010 at Sheyenne Crossing Care Center in West Fargo.
Esther Bierdeman was born on February 12, 1936 in rural Sykeston, ND to Herbert and Ella (Ziegeldorf) Bierdeman. She graduated from high school in Sykeston and attended Interstate Business College in Fargo. She worked for over 25 years with the US Government in various areas. From 1955-1968 she was Secretary to the Chief Underwriter with the Federal Housing Authority, from 1968-1982 she was a full-time parent, volunteer teacher's aide and office support at Washington Elementary, from 1982-1985 she worked as an Examination Clerk followed by an appeals officer assistant from 1985-1997, both with the IRS. From 2005-2009 Esther worked part time as a barista for Red River Coffee.
She married Delph Kundert on September 30, 1956 in Sykeston, ND. She loved to travel, including many cruises, enjoyed the company of her close friends and spending time at the cabin on Lake Lizzie.
She was preceded in death by her ex-husband, Del; her father, Herbert and brother, LaVerne Bierdeman.
Esther is survived by her son, Wayne (girlfriend, Michelle Tweten) of Fargo; mother, Ella Bierdeman of Moorhead, MN; brothers, Gerald (Dila) Bierdeman of Fargo, Jim (Loretta) Bierdeman of Mandan, ND, Al (Johnne) Bierdeman of Perham, MN, Don (Peggy) Bierdeman of Fargo; sister-in-law, Chiko Bierdeman of San Jose, CA and many nieces and nephews.
Memories Timeline
---