Esther L. Henjum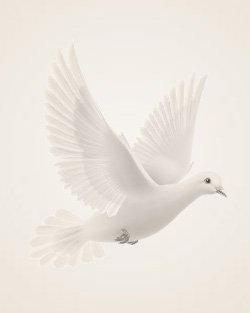 June 5, 1925 ~ May 19, 2014
Esther L. Henjum, 88, Fargo passed away Monday, May 19, 2014 at Essentia Health, Fargo surrounded by her loving family.
Esther was born June 5, 1925 to Fred and Sarah (Peterson) Noe on a farm outside of Crete, North Dakota. She attended school in Crete before going to work at the Creamery in Oakes, North Dakota where she met her future husband, Andrew Henjum. They were married on July 29, 1948. They made their home in Wahpeton for 9 years before moving to Fargo in 1957. Andrew passed away on April 9, 1982.
Esther was a loving mother who dedicated her life to raising her 5 children.
She loved family gatherings and especially enjoyed spending time with her grandchildren. She loved life and was always the caregiver to her family.
She loved cooking for her family and always made sure that no one ever left her home hungry.
Esther is survived by her children; Arthur (Jody), Valley City, ND, Pamela Belling, Page, ND, Wayne (Kathleen), Fargo, ND, Gregory, Fargo, ND, Michelle (Jay Dee) Grant, Fargo, ND, 10 grandchildren; Brenda (Jeff) Horner, Morgan Henjum, Hunter Henjum, Stacy Rea, Troy Rea, Andrew Henjum, Katie Henjum, Laura Henjum, Lucas Henjum and Nicholas Grant and 5 great-grandchildren.
She is preceded in death by her parents, husband Andrew, siblings; Alfred Noe, Albert Noe, William Noe, Irene Bachman, Laverne Hayen, Viola Thompson, Donna Sommerfeld, Ella Mix and Dorothy Thompson.
Memories Timeline
---