Eva Charon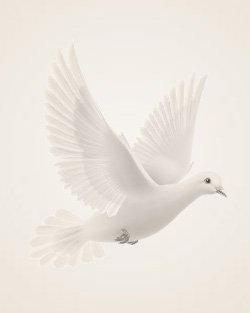 November 13, 1907 ~ September 10, 2013
Eva passed away on Tuesday, September 10, 2013 at Villa Maria surrounded by her loving family.
Eva Vander Heiden was born on November 13, 1907 to Albert and Sarah Van Dyke Vander Heiden in Cato Township southwest of Edmore, ND. She attended school in Cato Township. In 1925 she moved with her family to Devils Lake, ND. She worked at JC Penney during the Christmas season. She also worked in various homes doing housework.
She married Arthur Charon in Devils Lake on September 28, 1929. They moved to a farm near Edmore, where her daughters Beverly and Shirley were born. In 1939, Art and Eva purchased a farm near Lawton, ND. Besides helping Art with fieldwork, she milked cows and maintained a large garden. In the fall of 1950, Art and Eva purchased a home in Devils Lake and began spending their winters there where their daughter Debbie was born.
They retired from farming in 1970 and began living in Devils Lake year round. Eva's retirement years were filled with activity. She was a member of the Devils Lake Senior Citizens, Sons of Norway, the Rebekahs, Prairie Partners Square Dance Club, the United Methodist Women, and the Lake Region Curling Club. She continued to curl into her early 90's. At the age of 91, she delivered the first rock during the opening ceremony of the National Mixed Championships held at the Lake Region Curling Club in Devils Lake. She served on the election board for many years as a clerk at the polling sites, was very active in the DFL Party, and was a volunteer with the RSVP. She enjoyed caring for her many plants and flowers, working on crossword puzzles, and making quilts for her ever growing family.
In the fall of 2001, Art and Eva moved to Fargo, ND to be closer to their daughter. Art passed away on May 28, 2004. Eva continued to live in Fargo, traveling to Mesa, AZ to spend winter months with two of her daughters. She became a resident of Villa Maria in August 2013.
She is survived by her daughters, Beverly Ummach (Gary), Shirley Grohs (Lloyd), and Debbie Idland; grandchildren, Mike Craik (Dawn), Douglas Craik (Gayle), Jim Craik (Francine), Sharon Steen (Matthew), Carla Deraney, Albert Grohs Jr., Ken Grohs (Cindy), Sheryl Bennes (Lowell), Duane Grohs (Lori), and Lisa Trudeau (Eric); great-grandchildren, Liza Gion (Nate), Stephanie Craik (Shaun), Jerad Craik (Shyla), Nicholas Craik, Jacob Craik (Mallory), Jeffrey Craik (Kayla), Whitney Aakre (Chris), Zachary Steen (Susan), Nathan Steen, Anna Deraney, Ali Deraney, Noah Deraney, Lon Grohs (Amanda), Jeremy Grohs, Justin Grohs (Jill), Amanda Marynik (Adam), Tyler Grohs (Amanda), Dustin SanGrait (Nicole), and Jennifer Grohs; step-great-grandchildren, Amy Rodelius (Erik), Dagny Hilton, and Nixon Hilton; great-great-grandchildren, Skylar Gion, Eva Gion, Landon Ottesen, Cailyn Craik, Riley Craik, John Craik, Wilson Craik, Jameson Craik, Haley Aakre, Nolan Aakre, and Bennett Grohs; sister, Elsie Timboe; special friend Ann Chale; and several nieces and nephews.
She was preceded in death by her parents; husband; sisters, Lena, Alice, Irene, Marie, Dora, Margaret, and Sarah; brother, Albert; and sons-in-law, Albert Grohs Sr. and Carl Ummach.
Memories Timeline
---