Eva Hogan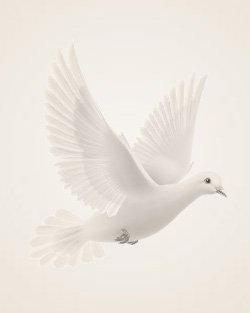 December 21, 1922 ~ October 24, 2014
Eva passed away on Friday, October 24, 2014 at her home at Riverview Place in Fargo, under the care of Hospice of the Red River Valley.
Eva was born on December 21, 1922 in McHenry, ND, to Joseph and Pauline Hogan. The family moved to Carrington when she was a young child. She attended grade school and graduated from Carrington High School in 1940. Eva entered Nurses' Training at St. John's Hospital School of Nursing in Fargo in 1941. She graduated as a Registered Nurse in 1944 and began working at St. John's Hospital in Fargo, and the Carrington Hospital for a few years. Eva worked at the Twin Cities Hospitals for many years.
Eva was an active member of the Catholic Daughters of America and the Legion of Mary in Minneapolis, the Twin Cities Nurses' Association, and the Audubon Society. She also enjoyed concerts, hiking, bird watching, biking, traveling, reading and volunteering.
Those who lived with and appreciated Eva will cherish her gentle and kind manner. Every person was important to her. She aimed to bring peace and joy, faithfully remembering relatives and friends on their special days with gifts, greeting cards, or phone calls. As a caregiver in her retirement years, Eva continued her warm care and concern in her service to others.
Eva is survived by eight nephews and nieces – James (Rose) Hogan of Aurora, CO; Shirley (William) Kuebler of Apple Valley, MN; Thomas Stern of Fargo; Roger (Marcia) Bresnahan of Hot Springs, AR; Robert (Beverly) Bresnahan of Dover, DE; Colleen (Irvin) Rios of Sacramento, CA; Patricia Akins of Rancho Palos Verdes, CA; and Mary (George) Saunders of Great Falls, MT; and many great nieces and nephews.
Eva was preceded in death by her parents; her siblings – William Hogan, John Hogan, Fr. James Hogan, Loretta Stern, Florence Hogan, Susanne Bresnahan, Sr. Mary Kathleen Hogan, and Margaret Hogan.
The family would like to extend a special thank you to Riverview Place, Crosshaven, Hospice of the Red River Valley, and Elder Care Staff, and to Tom Stern for their loving care to Eva.
Memorials are preferred to Hospice of the Red River Valley.
Memories Timeline
Guestbook
---