Evelyn P. Yates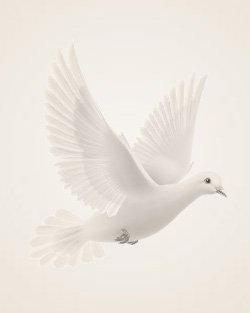 January 10, 1929 ~ January 8, 2022
IN CREATION, THERE COMES A TIME TO…
… BE BORN Evelyn was the last child of 6 born to Albert & Constance (Tempelhaug) Pederson in Minot, ND on January 10, 1929.
… GO TO SCHOOL Evelyn attended McKinley & Lincoln Elementary schools & graduated from Minot Senior High School in 1947.
… SPREAD HER WINGS Evelyn began working at Northwestern Bell as a long distance telephone operator in Minot in 1947; in 1950 she transferred to Bellingham, WA with a group of friends; 1952 she returned to Minot; & transferred to Fargo in 1975.
… FIND LOVE Evelyn married Charles E. Yates at Zion Lutheran Church in Minot on December 21, 1952 until his passing in 1986.
… HAVE MANY JOYOUS & MOVING XPERIENCES Evelyn & Charles, began their married life in Chinook, MT; daughter Cheryl was born in Havre, MT in 1953; lived in Calgary, Alberta, Canada; daughter Kathie was born in Ashley, ND in 1954; & daughter Diana was born in Shreveport, LA in 1955. After their births, the family lived in Galveston, TX & Haynesville, LA before returning to Minot in 1961. When her 3-daughters graduated from high school, Evelyn & Diana made one last move to Fargo, ND in 1975.
… OVERCOME CHALLENGES Evelyn became a single parent with 3-teenage daughters in the turbulent 60's&70's & willingly put in any extra hours she could to support them &, bravely, had double-knee replacement surgery in 2004.
… ADD SON-N-LAWS Evelyn welcomed David W. Baker in 1984 & Robert W. Vaughan in 1997 with open arms.
… RETIRE Evelyn retired from AT&T (formerly, Northwestern Bell) on June 14, 1990 with 32-years of accumulated service.
… TRAVEL Evelyn's roots were in ND, but, was blessed to have had the opportunity to cross the pond to her Motherland in Norway & tour all of the Scandinavian countries. Besides the many trips to visit her daughters, siblings, nieces/nephews, & in-laws, the other highlights of her ventures were road trips to Pella, IA; Holland, MI; Asheville, NC to admire the Vanderbuilt Estate; a steamboat cruise on the Mississippi River for her 70th birthday; a trip to Cancun, Mexico for her 80th birthday; & after her many, many attendances at the Norsk Hostfest (only missing 3) & upon purchasing a raffle ticket, she won a trip to Las Vegas & would continue to try her luck at local casinos. Her longest & most favorite trip of a lifetime was in 1982 when she & her 3-daughters spent 3-weeks with a AAA TripTik exploring parts unknown every day taking them to St Louis & Hannibal, MO; Memphis & Gatlinburg, TN; Charlottesville, Williamsburg, & Mount Vernon, VA; Hershey, PA; Patterson & Glens Falls, NY; Ottawa & Thunder Bay, Ontario, Canada; Sault Ste Marie & Mackinaw City, MI; Green Bay, WI; Minneapolis, MN; & back to Fargo, ND.
… AVOID THE PANDEMIC/COVID VIRUS Evelyn made use of the unexpected shut-in time to work 48-jigsaw puzzles, crossword puzzles, & read.
… REUNITE & REJOICE Evelyn joined her loved ones who have been deeply deeply missed, thus, bringing to a close her Pederson Family (parents/Albert & Constance & siblings/Melvin, Melba, Alma, Harry, Arnold) which began in 1889. Evelyn was also the last living member of her husband's Yates Family (parents/Junius & Augusta & siblings/Ruby, Bertis, Era, Oscar, Floyce, Charles) which began in 1884.
… BE WITH THE LORD & REST IN HIS LOVE Evelyn passed on Saturday/January 8, 2022 at Bethany Retirement Living on University in Fargo, ND with her daughters by her side who will live with the memory of her beautiful face & her beautiful heart. Evelyn is survived by her 3-daughters, 2-daughters of the heart, & numerous nieces/nephews. The family requests that in Evelyn's memory donations be made to your local Salvation Army, her favorite charity & where she was a long-time Red Kettle volunteer as well.
IN LOVING REMEMBRANCE OF… Mummsy, Mom, Mommie, MommaSita, as we lovingly called her. How do we go on without you, when, you've been our everything for 68-67-66-years? We will always be so very grateful for:
: your loving/giving/fun-filled heart
: your delicious cooking/baking (especially, your mac-n-cheese, gingerbread cookies, & cheesecake)
: the pride in your Norwegian heritage &, even though you're 100% Norwegian, you were an ardent Anglophile as well
: your strength in facing the challenges of life/death (& raising 3-daughters born in 3-years, November, November, & December)
: your beautiful spirit both, inside-n-out
: your love of the Lord & being sure your daughters were baptized/confirmed into the Lutheran faith
: your love of old movies/musicals (especially, "I Remember Mama" & "White Christmas")
: your love of laughter (especially, with "Ellen ")
: your opening your heart to 2 additional daughters (Marla Hill Dykhoff & Connie Erickson) to the family
: your creativity with sewing (especially, making us matching dresses as children) & handwork (Xmas is all bedazzled in sequins)
: your love of jigsaw puzzles & crosswords puzzles
: your love of donating to every person/community/organization/disaster in need
: your grace/resilience/dignity were forefront when difficult circumstances entered the Queendom &, despite them all, we persevered TOGETHER
: your making time for gatherings/fun with childhood friends/classmates/co-workers
: your encouragement of our love/participation in sports (especially, figure skating/softball/tennis) & watching the Summer/Winter Olympics
: your adding the love/care/expense of animals to our home
: your joy in the simple things (an unexpected $20, a tape recorder, & being stuck in a blizzard on Hwy 83)
: & mostly, your patience/good nature/kindness/unending love.
Our heart's are broken with your passing, our heart's melt because of the love you've given them, & our heart's will heal when we meet again. Rest in heavenly peace, our beloved/beautiful angel, watch for our kisses, & visit us often! The Lord bless & keep you forever & ever.
"Gone is the face we loved so dear. Silent is the voice we loved to hear. Too far away for sight or speech. But not too far for thought to reach." – Unknown
Memories Timeline
Guestbook
---