Fern Foster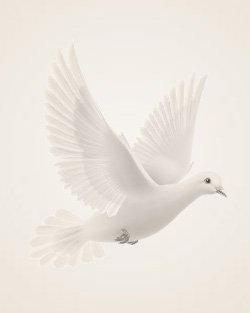 June 17, 1953 ~ December 8, 2011
Fern Lucinda Foster died Thursday, the 8th of December 2011 after a persistent and diligent battle with Kidney Disease. Fern was born on 17th of June 1953 to Willie Lee "Bill" Foster and Julia North Foster in High Point, North Carolina. Upon the early death of her parents she was raised by her Uncle Charles and Aunt Dorothy Calendar in Ruth Ville, VA. After graduating from high school Fern earned her Degree from Virginia State University.
Fern entered the United States Air Force on 7 October 1980. She diligently performed the duties of Personnel Specialist until her Honorable Discharge in October 1987 as a SRA from Offutt Air Force Base in Nebraska. Fellow service members encouraged Fern to move to Minot, North Dakota with her two young sons, Matthew and Robert, to work at the Minot Air Force Base in their Personnel Office.
While living in Minot, Fern worked various jobs to provide for her sons, from cook to resident aid for the job corps. She was an avid volunteer with various charities, Churches, and the local food pantry. Fern was a dedicated member of the Minot Women of Today and was actively involved in the Salvation Army Church and became a Soldier. Fern earned her Bachelor of Science Degree with the ambition of becoming a social worker to help single parents and children.
Fern moved to Fargo, North Dakota in 2005 to receive further medical care from the Veterans Hospital. Fern was involved with the North Dakota Women's Veterans. Fern loved to cook and enjoyed sharing her culinary masterpieces with friends. Alongside her love of chicken was her passion for shoes. She had shoes to match every outfit and every occasion. Fern had precise seamstress skills from an early age and made a lot of her own cloths. Fern will be greatly missed by her sons, friends, and family. We will miss her quiet ways, her unique smile, her determination, and her thoughtfulness.
Fern is survived by her sons Matthew D. Foster and Robert L. Foster, both of Minot, ND, three grandchildren Mishayla and Cole Broen and Lamont Foster, of Minot, ND, her brother Stephen Mofett, and her sisters Laureen Foster, and Melanie Foster, all of Washington, D.C. She is preceded in death by her parents Bill and Julia Foster and her Uncle and Aunt Charles and Darthy Calendar.
In lieu of flowers contributions to your favorite charity would be appreciated.
Memories Timeline
Guestbook
---