Florence T. Hagensen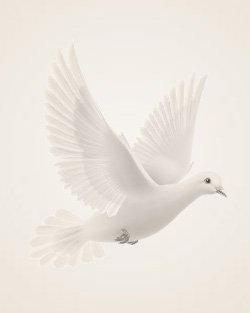 May 11, 1920 ~ June 16, 2012
Florence T. Hagensen passed away at her home in Mapleton ND, on June 15, 2012, at the age of 92.
Florence Parsley was born in Vienna, SD on May 11, 1920 to Andrew and Pauline (Holiday) Parsley. She moved to North Dakota when she was a small child and lived in several small towns while growing up. She attended Sacred Heart Academy Fargo for her high school years. She trained at St. John's School of Nursing and after graduation she joined the U.S. Army Nurse Corps. Florence spent two years in the service and spent 18 months overseas in England, France, and Germany. On January 5, 1948 she married Gerald Hagensen, at St. Mary's Cathedral in Fargo. She and her husband farmed for 46 years near Mapleton. Gerald passed away on June 20, 1992.
She enjoyed gardening and freezing and canning hundreds of jars of produce every year. What she couldn't use, she gave away to family members, neighbors, and strangers. She enjoyed visits from her grand-children. She took great pride in her farmstead and was always mowing the grass in her younger years.
Florence is survived by her children: Paula (Dean) Swenson of Walcott, ND, Jerry Hagensen of Kindred, ND, Mary Larsen of San Antonio, TX, John Hagensen of Fargo, and James (Anne) Hagensen of Mapleton; grandchildren: Matt (Stacy) Swenson of Kindred, Kent Swenson of Kindred, Luke (Katy) Swenson of Fargo, Ashley Hagensen of Fargo, Brittany (Alex) Thomas of Fargo, Logan Larsen of Missoula, MT, and Lauren Larsen of San Antonio, TX; grand dog Cody of Mapleton; She is also survived by seven great-grandchildren; and numerous nieces and nephews.
She was preceded in death by her husband, Gerald, her parents, five sisters: Mary, Pearl, Mable, Frances, and Irene; and four brothers: John, Frank, Ray, and Adolph
In lieu of flowers memorials are preferred to the American Diabetes Association.
Memories Timeline
Guestbook
---