Fr. Jack Conway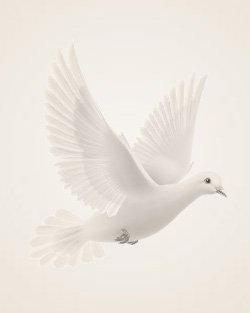 August 18, 1935 ~ October 19, 2010
Fr. Jack Conway, 75, died on Tuesday, October 19, 2010 at Methodist Hospital in Minneapolis, MN.
Fr. Jack was born on August 18, 1935 in Fargo, ND. He was the son of the late John and Gladys (LaVoi) Conway.
He attended St. Mary's Grade School and high school and two years of college at St. John's in Collegeville, MN and then studied philosophy and theology at St. Paul Seminary in St. Paul and at St. John's Seminary. He was ordained in June of 1962 at St. Mary's Cathedral. He served in parishes in Fargo, Marion, Buffalo, Oriska, and Manvel. His other positions included advocate on Marriage Tribunal, Personnel Board, Fargo Priest's Senate, president of the Fargo Priest's Association, and Newman chaplain at Valley City State College. He also gave much of his time to the Liturgy Committee of the Parish Council. Together they worked for the development of the Sunday liturgy by more participation of lay people as lay ministers of the Eucharist, lectors and greeters. He retired from active ministry in 1995 and lived in St. Paul, MN. He was very involved with Laketrails Base Camp on Oak Island in Lake of the Woods. He also volunteered at the Raptor Center at the University of Minnesota.
He is survived by his sisters, Mary Poirier Fargo, ND, Helen Jaurequi of Silver City, NM, Patricia Conway Fargo, ND, Anne Conway, Fargo, ND; brother, Bill (Donna) Conway, Fargo, ND; many nieces and nephews.
The family requests any memorials be sent to the Presentation Sisters or the St. Vincent DePaul Society.
Memories Timeline
Guestbook
---