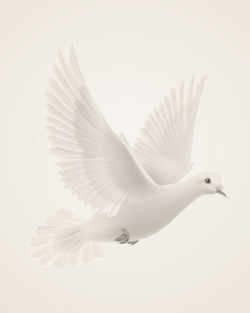 August 31, 1917 ~ September 8, 2011
Frances L. Follis, 94, Arthur ND, passed away on Sep 8 at the Arthur Good Samaritan Home. Frances was born Aug 31, 1917 to Russell and Jennie Follis. After graduating from college in Grand Forks in 1939 she taught in Larimore, ND for 8 years. In 1947 she entered the ministry. She enjoyed freely sharing the gospel message through the years in ND, MO, AR & SD. When her health declined in 2008 she entered the Good Samaritan Home in Arthur where she was lovingly cared for and visited by the staff, residents and her many friends from far and near.
She was preceded in death by her parents, one sister Elinor (Hjalmar) Hartvickson, one brother, Robert (Maxine). She is survived by her nephew Lowell (Debi) Hartvikson and his family, plus many loyal friends she has made along her journey.
Frances' Co-workers included: ND 1947-1980: Myra Olson, Hazel Hughes, Bella Forbes, Amanda Olson, Marie Overby, Mary Spiers, Violet Myers, Virgie Lacy, Pearl Hanson, Elizabeth Bakke, May Russell, Leona Strouse, Eldora Pierson, Sharon Rostad, Phyllis Williams, Doris Brown, Betty Braasch, Mary Naline, Shelley Vigesaa MO/AR 1980-1996: Donna Finney, Helen Pedigo, Janet Walker, Melodie Mowry, Connie Wheeler, Minnie Gilbert, Alice Timbrook, Sara Starns, Lorraine Lerwick, Margaret Knaggs, Kathleen Greene, Melissa Mounce, Christine Williams, Joy Widel, Loretta Olsen, Sarah Mead SD 1996-2000: Marvel Krauss, Gayle Motley, Harriet Cossentine, Adele Jeske ND 2000-2008: Edith Mack, Ardith Ellingson and several others as she visited the different areas in ND her last few active years.
Memories Timeline
Guestbook
Sign the Guestbook, Light a Candle