Francis "Leland" Young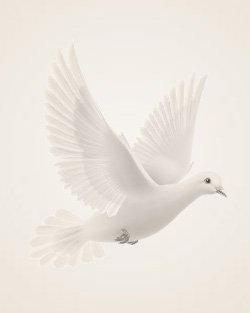 January 29, 1923 ~ May 24, 2012
Our beloved brother and uncle, Francis "Leland" Young, 89, Fargo ND, passed away at Abbott Northwestern Hospital, Minneapolis on Thursday, May 24, 2012.
Leland was born January 29, 1923 to Frank and Alice (Kapaun) Young at Cashel, ND. He graduated from Buffalo, ND, High School in 1941 and began working for the Great Northern Railroad in Kathryn, ND. He entered the United States Army July 3, 1943 and was honorably discharged January 22, 1946. During his tour of duty in India, he was responsible for railroad transportation.
After serving in the Army, Leland returned to Kathryn, ND, where he again worked for Great Northern Railroad. His career with the Railroad as Depot Agent moved him to a number of ND and MN communities before he retired in 1983 from Burlington (Great) Northern Railroad in Litchfield, MN.
Throughout his life, Leland enjoyed traveling in the United States as well as Central America. He drove across Alaska before the paved highway was built. As an avid photographer, he loved sharing his adventures with his family who enjoyed his many slide shows. Leland was very good at woodworking, he built a single engine plane and loved flying, hiking, camping and spending time with his family.
Leland is survived by his sisters; Agatha (Erwin) Busse, Lynnwood, WA, Magdalen McGarry, Fargo ND, Karen (Victor) Knudson, Detroit Lakes, MN, Ann Kapaun, Edina, MN and numerous nieces and nephews.
He was preceded in death by his parents, brothers-in-law Myles Wilcox and Joseph McGarry, nephew Glenn Wilcox, niece Susan Richardson, great-niece Debbie McCracken, step-father Ernest Kapaun and step-brother Fr. Neal Kapaun.
Leland's family would like to thank the caring staff of the Emmanuel Community, Detroit Lakes, Edgewood Vista, Fargo, Essentia Health, Fargo, and Abbott-Northwestern Heart Hospital, Minneapolis. We were blessed to have had Leland in our lives for 89 years. He was a very loved and admired brother, uncle and friend.
Memories Timeline
---