Francis "Tex" Gludt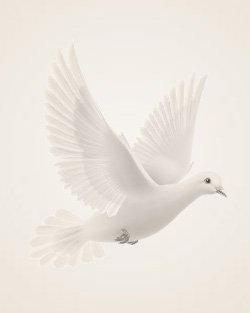 July 29, 1926 ~ December 9, 2013
Francis "Tex" Gludt, 87, West Fargo, ND, passed on Monday, December 9, 2013 at Sheyenne Crossings assisted by Hospice of the Red River Valley.
Tex was born on July 29, 1926 in Harvey, ND to George and Marie (Fronk) Gludt. He graduated high school in Harvey and served in the US Army during the Korean War, stationed in Germany. He married Phyllis Borg in Stanley ND, 1954. Tex worked for Northwestern Bell in Harvey, Watford City, Williston and Fargo ND. He retired after 40 years as a Safety Supervisor for ND and Eastern MN.
Tex was a member of several organizations, and held officer positions with the Lions Club, Knights of Columbus, Jaycees (awarded Jaycees "Man of the year for North Dakota), American Legion (Honor Guard), American Red Cross, Elks Club, Telephone Pioneers and as a council member on church councils in Watford City and Williston, volunteer at Sanford Health, and was active in the ND Republican Party. He was a Bison Team Maker and followed the football team closely having a family connection to past coach Rocky Hagar.
Tex was a member of Holy Cross Church in West Fargo.
Tex loved hunting, fishing, camping and golf. Deer camp in western ND, was very special for him and his many friends, he brought Nick to camp when he was 8 years old, and continued to attend up to just a few years ago. He enjoyed fishing with son-in-law, Tom and golfing with son-in-law, Dave. Tex and Phyllis were fortunate to travel around the world and spend winter months in Florida and Arizona. He loved spending time with his children and grandchildren.
He was preceded in death by his parents and a brother-in-law, Donavan Harris.
He is survived by his wife of 59 years Phyllis; children, Bobbie (Wally) Kowitz, Rice Lake, ND; Pam (Tom) Suelzle, Watford City; Nick (Julie) Gludt, West Fargo, Mary (David) Burg, Williston, Patricia (Dave) Dillman , Nashville, TN; grandchildren; Christopher (Catherine) Suelzle, Dickinson, Ben Suelzle, Watford City; Tyler Gludt, Albany, GA, Ali Gludt Ramsey, MN, Mathew Dillman, San Diego, CA, Casey Dillman, Sacramento, CA; Seth and Jared Burg, Williston; great-grandson, Haakon Suelzle; sisters, Lucille Harris, Chandler, AZ, Carol (Reinhold) Schlosser, Waseca, MN, Sharon (Ron) Stenson, Bismarck, ND; and many nieces and nephews.
Memorials preferred to Hospice of the Red River Valley or the Holy Cross Catholic Church Building Fund.
Memories Timeline
---