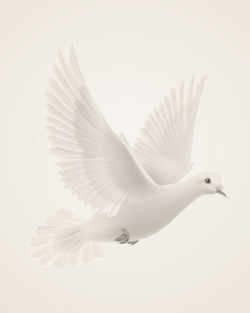 March 19, 1924 ~ October 8, 2011
Frank Garrison, 87, Rolla, passed away with family at his side on October 8th, 2011 at Bethany on 42nd, Fargo.
Frank was born on March 19th, 1924 in Rolla, ND. He was raised and educated in the Rolla and St. John area. He was the son of Charles and Eva (Burley) Garrison. Frank married Marvel Bedard on December 19th, 1944 in Rolla. They made their home in Hansboro. They resided in Devils Lake for a few years prior to making their home in Bismarck. Frank later resided in the Knife River Nursing Home in Beulah and his last residence was at Bethany on 42nd in Fargo.
Throughout his working years, Frank worked for several road construction companies in North Dakota. Frank also farmed and drove semi-trailer during his working years. Frank retired at the age of 62.
Frank loved all kind of sports! As a young man, Frank was a competitive player in a number of sports. You could call him a sports fanatic. He enjoyed fishing, hunting, curling, baseball, boxing, football, basketball and hockey. He was a big New York Yankees fan.
Frank is survived by his three sons, Stephen (fiancé Peg) of Beulah, Blair of Fargo, and Webb (Mary) of Wasilla, AK; his four daughters, Sandra Johnson of Petaluma, CA, Cheryl Garrison of Petaluma, CA, Brenda Garrison of Dilworth, MN, and Priscilla (Lance) Richardson of Petaluma, CA; fifteen grandchildren; 10 great-grandchildren and one brother, David (Rose Anne) Garrison of Lindstrom, MN.
He was preceded in death by his wife, parents, five sisters and two brothers.
Memories Timeline
Sign the Guestbook, Light a Candle