Frank Gumeringer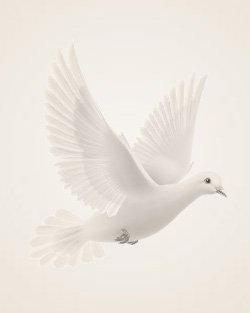 September 28, 1919 ~ May 2, 2011
Frank C. Gumeringer, age 91, died on May 2, 2011, at St. Vincent's Care Center in Bismarck, North Dakota.
Frank was born on September 28, 1919, to Joe & Margaret (Klein) Gumeringer in rural Esmond, North Dakota. He was raised on the family farm. He graduated from Esmond High School in 1938. Upon graduating, he enrolled at Union Commercial College in Grand Forks, North Dakota. He worked at the Walsh County State Bank in Grafton from 1939 to 1941.
At the outset of World War II, Frank enlisted in the United State Army, serving with distinction in both the European and Pacific Theaters. He was honorably discharged from the Army in 1945. Thereafter, he continued to serve his country in the Army Reserves. He retired from the Army Reserves in 1976 with the rank of Command Sergeant Major.
Frank married Margaret Stratton in 1950 in Chicago, Illinois. The two made their home in Fargo. Frank worked in the Veterans Administration's Fargo office from 1946 until 1976. Upon retiring, Frank and Margaret traveled extensively.
Frank an avid golfer, took particular pride in twice achieving holes in one. He was an active member of the American Legion, VFW, Eagles, Elks, and the National Association of Uniformed Services.
Frank is survived by his brothers, Edward (Mary Ellen) Gumeringer, Esmond, Edmund (Leah) Gumeringer, Esmond, and William (Catheryn) Gumeringer, Bismarck, his sister, Delores (Edmund) Hager, Balta, his sisters-in-laws, Agnes Gumeringer, Phoenix, AZ and Luella Gumeringer, Rugby, his many nieces and nephews, and his special friend, Joyce Gardner, Fargo.
Frank was preceded in death by his wife, parents, sisters Judy (Paul) Austinson and Betty (Fabian) Black, brothers Bert, Raymond, and two infant brothers; Jacob and George, and nephew Don Gumeringer.
Services will be held at the Church of the Holy Spirit, 1410 7th Street North, Fargo, North Dakota, with the Monsignor Jeffrey Wald officiating at 10:30am, Saturday, May 7th. Visitation will be from 5:30 to 7:00pm, with a prayer service at 7:00pm at the Boulger Funeral Home on Friday, May 6th. Interment will be at the Holy Cross Cemetery North in Fargo. Memorials for Frank are to be given to your personal preference.
Memories Timeline
---