Gabriel Nygaard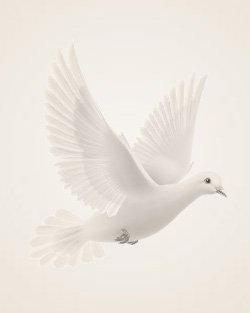 January 1, 1970 ~ February 18, 2012
Gabriel Isaiah Nygaard was born on September 1, 2011 to Tricia Bernice Taylor and Aarin John Nygaard. He came into this world as a gift from God. He always had to get your attention and as soon as he got it, he gave you the biggest smile, with those big sparkling blue eyes. He was truly an angel sent from God to bring us joy and happiness in his short stay. We will always and forever miss you. Spread you wings and fly my little angel.
Gabriel died on February 18, 2012 at Sanford Health in Fargo.
He is survived by his parents, Tricia Taylor and Aarin Nygaard; grandparents, Dienna and Todd Gjertson, Ted Taylor Sr., Melisa Sherrard, Daniel and Jacque Johnson; great grandparents, Rita and Mike Nygaard, Mary Johnson, Angeline Taylor, and Phyllis Gjertson; great-great-grandmother, Edna Loughlin; sister, Tatelyn Stanley; aunts and uncles, Brandin Sherrard, Quinn Johnson, Jessica Ducheneaux, Traci Bilben, Ted Taylor Jr., Angie Taylor, Lisa Aspen; great aunts and uncles, Michael Nygaard, Mark Nygaard, Jr. and Crystal Frank, Russel Anderson, Cindy Taylor, Brad Taylor, Georgia and Norman Little Shield, Jerry Taylor, Barb Moncrief. He was preceded in death by his great grandpa Edward Johnson, great grandparents Clinton and Leona Berndt, Kenith and Bernice Frank; great uncle Mark Frank; great grandpa Charles Taylor, Matthew Bear Eagle and Bruce Bear Eagle; great uncle Jim Anderson.
Memories Timeline
Guestbook
---