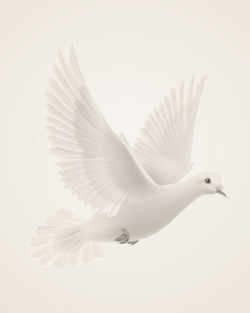 August 3, 1939 ~ October 8, 2010
Gary Bruce Abraham, 71, of West Fargo, ND died in his home on October 8, 2010, after a long, courageous battle with cancer. Gary, a long time resident of West Fargo passed away surrounded by his loving family and under the care of Hospice of the Red River Valley.
Gary was born August 3, 1939 in Fargo, ND. He was the son of Clarence (Abe) & Lil Abraham. His childhood years were spent in Fargo and Bismarck, ND. He later moved to Cut Bank, MT, where he graduated from high school in 1957. Gary returned to Fargo and served in the Air National Guard from 1957-1963. During this time he also attended Dakota Business College graduating in 1960.
Gary went on to work at Butler Machinery in the areas of computer processing and was a manager in the parts and services department. In 1969, the family moved to Denver, CO where he was the Vice-President and General Manager of Professional Automation Group. In 1971, they moved back to West Fargo where he became vice-president and general manager of Gremada Industries. Gary was a loyal employee and spent 30 years with Gremada. Gary was always concerned and cared about his employees. He retired in 2001.
In 1961, he married Violet Kolle in Georgetown, MN. They had three children. They resided on the family farm near Felton, MN, then moved to West Fargo; Englewood, CO, and finally returned to West Fargo where they've lived for the past 40 years. Gary was a member of the Am Vets, St. Andrew Lutheran Church and Sheyenne Red River Rodeo Club.
Gary lived life to its fullest. His first love was his family and spending time with his grandchildren. He especially loved the time spent with them at the cabin and fishing off the pontoon. Gary also enjoyed traveling with family and friends and spending his winters warming up at his winter home in Florida. He had many exciting adventures while hunting, fishing, and skiing with friends and loved ones. He was an active bowler and trap shooter. Gary's love for his immediate and extended family will be remembered and cherished for many generations to come. Gary was often a man of few words. He was a humble man that did not want to be acknowledged for the ways he touched many lives.
Gary is survived by Violet his loving wife of 49 years. His three children, Craig (Rose) Abraham, West Fargo; Michelle (Joseph) Morman, West Fargo; Heidi (Mike) McCarty, Girdwood, Alaska. Grandchildren, Garett Abraham, Grand Forks; Paige (Rob) Anderson, Albertville, MN; Gretchen (Nick) Williams, Moorhead; Joshua, Heidi, Elijah and Luke Morman of West Fargo; Hunter, Logan and Gavin McCarty of Girdwood, Alaska, and his brother Brian (Andrea) Abraham of Horace. He was very proud of his many nieces and nephews. He was preceded in death by his parents, Clarence and Lillian Abraham, and sister Dawn Kessler.
We will cherish his memory and celebrate his life. He will be missed by the many who loved and knew him.
Memories Timeline
Sign the Guestbook, Light a Candle