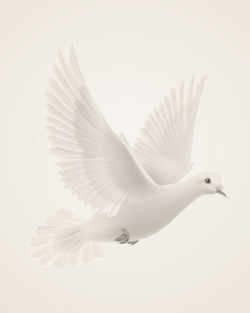 December 21, 1947 ~ October 8, 2010
Gary Leiss was born December 21, 1947 to Valentine and Isabel (Flink) Leiss in Dickinson, ND. He grew up on a farm south of Manning, ND. He attended a country school near Manning. He later attended school in Killdeer, ND. He joined the Job Corps and worked in New Jersey for 1 ½ years before returning to ND. He enlised in the army and served in Vietnam from 1966-1968.
He married Dianne Marek on August 2, 1969 in Casselton, ND. They lived in Billings, MT for a short time before moving to a farm in Durbin, ND. He lived in Fargo, ND. He graduated from Hanson Mechanical School in Fargo, ND. He worked for Fargo Implement for 16 years. He was an over the road semi-driver. He later worked for Rustad Sand & Gravel. He began working for Red River Manufacturing in West Fargo, ND (later known as Trail King) as a painter's assistant. He moved to West Fargo in 1982. He retired for health reasons in 2004.
His wife Dianne passed away in 1975. He married Mary Jansen on September 21, 1979 in Fargo, ND at Holy Spirit.
He enjoyed hunting, fishing, Fox news, and western movies.
He is survived by his wife, Mary; sons, Craig, West Fargo, ND, Alan, Helen, MT; daughters, Sandy (Phil) Langlie, West Fargo, ND, Peggy (Jeff) Haugrud, Lake Park, MN, Angie, Fargo, ND; 2 granddaughters, Kayana Davis and Kassidy Davis; 3 step-grandchildren, David, Ryan, Josh Haugrud; 3 step-great grandchildren; brother, Clifford (Niki) Anaconda, MT; step-brothers, Ron (Barb) Heinert, Basin, MT, Duane (Ginny) Heinert, Helena, MT, Gerald Heinert, Craig, CO, Stan (Ronda) Heinert, East Helena, MT, Terry Heinert, Helena, MT, Cindy Heinert, Helena Mt; and his beloved black lab, Axle.
Memories Timeline
Sign the Guestbook, Light a Candle