Gary Niemcryk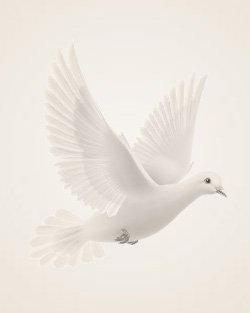 June 7, 1957 ~ April 30, 2011
Gary passed away on April 30, 2011 at Sanford Health Palliative Care in Fargo at the age of 53.
Gary Niemcryk was born on June 7, 1957, the son of Steve and Eunice (Meyers) Niemcryk in Langdon, ND. At an early age he moved with his family to Cando, ND. He attended school in Cando and later in Rock Lake, ND. Gary worked most of his life as a Trucker, over 18 years at Fargo Freight. Earlier in life he lived and worked in Kentucky where he trained horses. He also worked for DMI in West Fargo, road construction in the Fargo area, and had most recently been employed for Russell Berg Construction. Gary was united in marriage to Lori Cossette in 2005. They made their home in Horace.
Throughout his life, Gary greatly enjoyed spending time visiting with his family and friends. He loved hunting, fishing, and time spent outdoors. A nice drive around the countryside was always enjoyed.
Gary is survived by his wife, Lori Niemcryk of Horace, ND; his sons, Dana (Kari) Cossette and Ryan (Lindsey) Cossette both of Fargo; and his grandchildren, Garrett, Jocelyn and Liv Cossette. Also surviving are his siblings, Josephine (Sam) Zimniak of Grand Forks, ND; Deloris (Ervin) Feil of Devils Lake, ND; James (Diane) Schill of West Fargo, ND; and Terry (Carol) Niemcryk of Fargo; his sister-in-law, Margaret Schill of Devils Lake; several nieces and nephews; and many other very dear relatives.
Gary was preceded in death by his parents; and his brothers, Bob and Bruce Schill
Memories Timeline
---