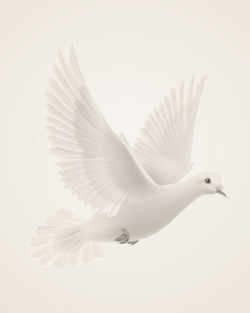 September 18, 2009 ~ September 8, 2010
Gauge Wyatt Niemeier, son of Trent and Brandi Niemeier, died peacefully in his home on Wednesday, September 8, 2010, after a courageous battle with a congenital heart disease. Gauge was born on September 18, 2009. He laughed and smiled throughout nearly 12 months, bringing joy and happiness to everyone he touched. Gauge was deeply loved and will be remembered for his sweet disposition and handsome red hair.
In addition to his parents, he is survived by his grandparents, Bryan and Marcia Niemeier of Annawan, IL, Mike Bayles of West Fargo, ND, and Shirley Bayles of Southaven, MS; great-grandparents, Virginia Niemeier and Irene Talbert, both of Lena, IL, Dot Bayles of Clarksdale, MS, and W.C. Malone of Valdosta, GA; three uncles; and five cousins. He was preceded in death by his great-grandparents Melvin Niemeier, Richard Talbert, Harold Bayles, Sr., and Lorene Malone.
Gauge's life was greatly enriched by his closest friends: Pastor Dan, Grandma Debbie, and the Braaten family; Dr. Deoskar and all of the special "moms" and staff at Innovis NICU and Clinic; Janelle, Beth, and Chalcee; Tennille; the physicians and PAC team at Boston Children's Hospital; the staff, volunteers, and partners of Hospice of the Red River Valley; and his friends at Prairie Heights Community Church. Trent and Brandi would like to thank all of the many individuals, organizations, family, and friends that have provided tremendous support for them over the past several months.
Memories Timeline
Guestbook
Sign the Guestbook, Light a Candle