Gerald Bratholt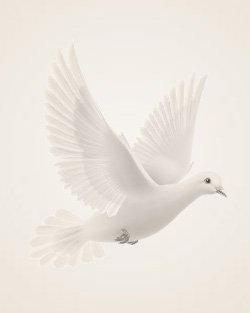 May 11, 1934 ~ October 19, 2013
Gerald "Jerry" "Punky" Bratholt, 79, Fargo, ND passed away on Saturday, October 19, 2013 at Evergreen Nursing Home, Moorhead, MN after a short battle with Alzheimer's and Dementia. He was born on May 11, 1934 to Ole and Juliet (Bjvelrud) Bratholt in Lake Park, MN and grew up in Hunter, ND.
In 1958 he enrolled in the US Army and was stationed in Georgia. During his time in the service he got his mechanic's license. After he was honorably discharged in 1960, he returned to Hunter and worked as a mechanic for Hunter Implements until 1966 when he moved to Fargo. In 1968 Jerry began his employment at the Fargo Park District where he worked as a mechanic until his retirement in 1996.
Jerry was a very proud member of AA for 34 years. He loved riding his Goldwing motorcycle and going on runs with his friends. Fishing and camping were some of his other favorite pastimes. Jerry enjoyed helping people in any way he could. He always had a very optimistic attitude and for any negative remark, had a positive one to balance it out.
He is survived by his children, Danny Bratholt; and Debbi (Clinton) Ihde; 6 grandchildren, Ashley, Kenny, Cody, Summer, Heather and Taylor; sister-in-law, Marge Bratholt; and many other relatives and friends.
He was preceded in death by his parents; brother, Jerome; daughter-in-law, Denise Bratholt; and brother-in-law, Dennis Grothmann.
Memories Timeline
---