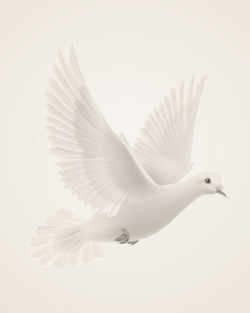 December 17, 1920 ~ October 5, 2012
Gerald W. (Bud) Carson passed away on Friday, October 5, 2012 at Essentia Hospital in Fargo, North Dakota. Bud was born in Madison, Nebraska and grew up in Plainview, Nebraska. He served in the army during World War II, serving at the Battle of the Bulge and the African Campaign. Bud married Ruth Thayer in 1952 in Osmund, Nebraska and they made their first home in Rolla, North Dakota before moving to Galesburg, North Dakota in 1953. He was the manager for Great Plains Supply Company until he started his freelance carpentry business. In the 70's he worked for the Galesburg Co-op Elevator until he retired in 1987. Over the years, Bud was active in Galesburg Post 210 of the American Legion, as well as with Ducks Unlimited and the Fur-Takers Association of America. He was an avid outdoorsman; hunting, fishing, and taking the family camping over the years. Bud is survived by his seven children-Geraldine (Michael) Saulnier, San Diego, CA, Georgian (George) Paschke, Denver, CO, Wayne Carson, Hillsboro, ND, Stewart Carson, Galesburg, ND, Grace (Stan)Carson-Whigham, Murfreesboro, TN, Gail (Clifford) Carson-Carroll, Forest Lake, MN and Joe (Kayte)Carson, Moorhead, MN.; 8 grandchildren, 5 great-grandchildren; and one sister.
Bud was preceded in death by his wife, Ruth, his parents, three sisters and one brother.
The funeral will be held at Elm River Lutheran Church in Galesburg, ND at 10:30 am on Tuesday, October 9, 2012. Visitation will be from 9:30 am -10:30 am on Tuesday in the church. Burial will be in the Galesburg Cemetery.
Memorials are preferred to the Elm River Cemetery Fund or the Galesburg American Legion Post 210.
Memories Timeline
Sign the Guestbook, Light a Candle