Ginnette (Vangsness) Ehli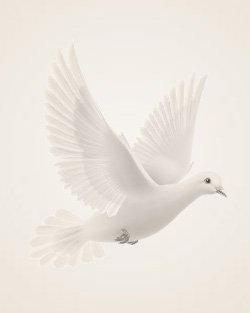 March 25, 1952 ~ July 19, 2013
Ginnette L. Vangsness Ehli, 61, of Golden Valley, ND, reached her Heavenly reward Friday, July 19th at St. Alexis Medical Center in Bismarck, ND. Services will be held at 10:00 AM CDT on Thursday, July 25, 2013 at Golgotha Lutheran Church, Golden Valley with Pastor Tom Olson officiating and also at 10:00 AM CDT on Friday, July 26 at Fredrickson-Boulger Funeral Chapel, Kindred, ND with Pastor Lee Hoops officiating. Burial will follow at Leonard City Cemetery, Leonard.
Visitation will be from 5:00 to 7:00 PM CDT on Wednesday, July 24 at Barbot-Seibel Funeral Home, Beulah.
Ginnette was born March 25, 1952 to Harlyn and Ruby (Christmann) Vangsness in Hood River, Oregon. The family of three returned to Fargo where Ginnette attended north side schooling. She graduated from Fargo North High School in 1970. She briefly attended NDSU.
On March 18th, 1978, Ginnette married Robert G. Ehli at Peace Lutheran Church in Fargo. In 1979, the coupled moved to the Ehli farm outside Dodge, North Dakota.
Ginnette adapted well to country life and loved to talk about it. She was fond of talking about her animals who all had names, including Archie the goat. She enjoyed it when her nieces would come to visit and would often joke about trying "to put some country into those city girls."
She enjoyed spending time playing darts in the leagues, spending time with friends, going to auctions and antiquing.
She is preceded in death by: her husband Bob Ehli, her father Harlyn Vangsness, both sets of grandparents and an infant daughter.
She is survived by her mother Ruby Vangsness of Leonard, ND; sister Shelley (Bruce) Bock of Dilworth MN & Fargo, ND; brother Paul Vangsness of Leonard; nieces Trista (Steve) Blake of West Fargo, Kyla Bock of Dilworth, Alysia (Luke) Taylor of Moorhead, MN and Siana (Stephanie Zeise) Bock of Fargo; friend Kenny Kasper of Golden Valley, ND; as well as one great nephew and three great nieces.
Memories Timeline
---