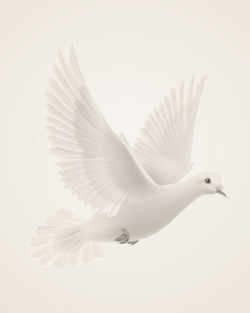 April 19, 1929 ~ January 16, 2011
Gloria Hertsgaard 81, Fargo formerly of Kindred, ND passed away Sunday, January 16, 2011 at Bethany on University in Fargo surrounded by her family.
Gloria Dura was born in Langdon, ND on August 19, 1929 to Arthur and Barbara Dura. She lived there until the age of 16 when she moved with her family to Harwood. Her family moved to Argusville where Gloria graduated from high school. Gloria married Donald Merrigan on June 23, 1949. They farmed near Gardner, ND. Donald died in 1970. Gloria moved to Casselton, ND where she lived for 2 years. Gloria married Olaf Hertsgaard in Casselton, ND on November 9, 1972. They made their home on a farm near Kindred. They moved to Fargo in 2001. Olaf died in 2003. Gloria moved to Waterford at Harwood Groves and then to Bethany Homes where she resided until her death.
Gloria was a member of St. William's Catholic Church, Argusville, ND where she served as President of the Ladies Aide and taught catechism. She enjoyed bowling at Red River Lanes, belonging to Birthday Club, gardening and canning and freezing the produce. After moving to Kindred she became a member of St. Maurice's Catholic Church. She served on the Church Building Committee. Gloria was known for her pie baking for special church events. Gloria loved her family and her face would light up at the mention of their names. She spent her final years at Bethany Homes where she received much love and care from the staff at Bethany and Hospice of the Red River Valley.
She is survived by her children; Vickie (Allan) Nelson, Grand Forks, ND, Donna (Kevin) Lipetzky, Fargo, ND, Gwendolyn (James) Howe, Casselton, ND; sisters, Beverly (Jim) McCoskey, Gig Harbor, WA, Cora Fisher, Boise, ID; brother, J. Gene (Betty) Dura, Fargo, ND; sister-in-law, Nita Dura, Jamestown, ND; aunts, Florence Myers, Harwood, ND, Elizabeth Smestad, Ft Worth, TX; grandchildren, Amy Holland, Jennifer (Jeff) Hoeft, Brenda (Kurt) Hendrickson, Donald (Laura) Hodgson, Brent (Sarah) Hodgson, Kathryn (Gene) Birklid, Virginia Howe and Michael Howe; 11 great grandchildren, and many cousins, nieces, and nephews.
She was preceded in death by her husbands, Donald Merrigan and Olaf Hertsgaard; parents, Arthur & Barbara Dura; brother, Arthur U. Dura, Jr; sister, Caroline Barker; infant son, Mark Merrigan.
Memorials can be sent to Hospice of the Red River Valley or St. Maurice's Catholic Church Building Fund.
Memories Timeline
Guestbook
Sign the Guestbook, Light a Candle