Gordon Horvath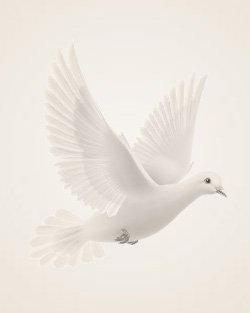 October 5, 1937 ~ April 29, 2013
Gordon D. Horvath was born on October 5, 1937 to Peter and Opal Horvath near Enderlin, ND. His childhood years were spent in Moline and Joliet, IL. He also lived on a farm near Enderlin, ND. He graduated from Fargo Central High School and later from the State School of Science in Wahpeton, ND.
Gordon mainly worked with sales and estimating of building hardware. He was a member of the American Society of Architectural Hardware Consultants (AHC). He formed a company known as AB Doorware, Inc. with two partners and later sold his shares in the company in 1992 due to health reasons.
Gordon married Maxine Larson on June 3, 1959. They lived in Fargo, ND until 1995 when they moved to their lake home on Little Cormorant near Audubon, MN. Their winters were spent in Yuma, AZ.
Those left to cherish his memory are: Wife, Maxine Horvath; son Michael Horvath (and his friend Gloria), San Diego, CA; son and daughter-in-law Mark and RoseMarie Horvath, Omaha, NE; grandchildren Ariana and Natalie Horvath, Omaha; brothers David (Joan) Horvath of Renton, WA, Robert (Cathy) Horvath of Minot, ND, Ronald (Kathie) Horvath, Omaha, NE. Gordon was preceded in death by his parents and his brother Peter Horvath of Vermont.
Gordon is remembered for many things, including his smile, sense of humor, kindness, and having the right tools to help family and friends with home projects. He had his own idea of how things should be done - liking perfection. Gordon enjoyed fishing, hunting and going to sporting events of his children and grandchildren. He loved hooking the worms onto his granddaughters' poles at the Lake. In later years, we remember him saying "I'm just resting my eyes" - (When actually sleeping in his chair).
Gordon loved his family and appreciated his neighbors, both at the Lake and in Arizona.
Memories Timeline
Guestbook
---