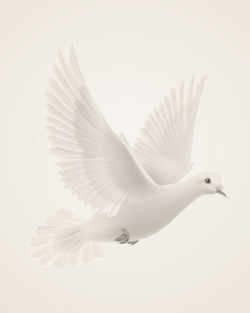 August 20, 1916 ~ February 15, 2013
Grace Sweeney (96) of Fargo, North Dakota died peacefully at Bethany on University, Fargo on February 15, 2013.
Grace Rasmussen was born on August 20, 1916 on a farm in Wyndmere, North Dakota to William and Signe(Jaer) Rasmussen. She attended school at Wyndmere and at Milnor Public Schools and graduated from Lisbon High School in 1935. After graduation she did various jobs in North Dakota and Oregon. After she returned to North Dakota, she attended New York Hairdressing Academy in Fargo.
In 1939 she married Clem Sweeney. Clem and Grace went into the dry cleaning business in 1946 and sold the business in 1969. Grace later worked for Black's Ready to Wear and Anderson Furs.
Grace was active at St. Mary's Catholic Church and volunteered at the school, Meritcare Hospital and Senior Options. She was a member of Royal Neighbors,, People Living Singly, and Catholic Daughters. Clem passed away in 1987.
Grace leaves her son Tom (Kathy), Tempe, AZ and daughter Jennifer (Greg) Pfeifer, Phoenix, AZ; 4 grandchildren, Lisa and Steve Sweeney, and Kristal (Randy) Bailey and Joe Pfeifer and 1 great granddaughter and 3 great grandsons; sister-in-law Jeane Sweeney and 7 nieces and nephews.
She was preceded in death by her parents, husband, son (Richard) and sister.
In lieu of flowers, memorials are preferred to St. Mary's Cathedral.
Memories Timeline
Sign the Guestbook, Light a Candle