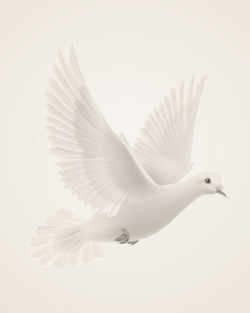 February 8, 1922 ~ January 23, 2014
Mr. Swatfager passed away Thursday January 23, 2014
Harland Swatfager was born on February 8, 1922, on a farm, near Swanville, MN. He was the second son and fourth child of six born to Charles Edward and Ida Emilie (Berndt) Swatfager. He was baptized June 4, 1922 in Emmanuel Lutheran Church, Long Prairie Township, MN along with sponsors: Mrs. Louise Schwechel and Gilbert Berndt. He was baptized, again, on July 5, 1946 at the church of St. John's in Swanville, Minnesota with Donald Gessell as sponsor (hence, Harland Donald). He was confirmed on May 28, 1947 in St. Mary's Cathedral, Fargo, ND. He graduated from Swanville (Swans) High School where he excelled in athletics. He was a stand-out basketball player despite his short stature and thereby acquired his nickname of "Stubby"-- by sneaking between the legs of taller opponents to steal the ball.
Prior to military service, Harland worked for the railroad and in 1941, as a teenager, served in the Civilian Conservation Corps (CCC), as a member of company 2703 in Forestry (General), under the AGR Department at S-97, Outing, MN.
Harland entered active duty military service (United States Army) on November 16, 1942. Upon receiving Cavalry Basic Training, his military occupational specialties consisted of Transportation, Supply and Gunner/Artillery (Anti-Aircraft) duties. He was a Technician Fifth Grade with Battery "B" 747th AAA AW BN. He was Honorably Discharged, given at Separation Center, Jefferson Barracks, Missouri on 14 February 1946. An interesting tidbit of his military service, among many, was the Army's prodding him to enroll in legendary boxing great and fellow soldier, Joe Lewis' boxing school, as Harland's own boxing prowess was duly noted and his future potential was under close scrutiny. Before that could be ascertained, Harland received orders to ship – out.
After military service, Harland returned home, met and married Ida Marcella Denne on July 10, 1946 in Saint Rosa Catholic Church in Saint Rose, Minnesota and moved to Fargo, ND that same year, entering the Construction Industry. He joined the United Brotherhood of Carpenters and Joiners of Americas, Local Union No. 1176 of Fargo, ND on January 5, 1949. Harland worked for Meinecke-Johnson Construction Company until retirement with an exemplary work ethic. He received his "Gold Life" membership card and paperwork dated March 3, 1999.
Stubby was an avid, avid sports enthusiast and a great advocate of the underdog, in any arena of play. He, like our mother, was a product of the depression, knew the meaning of hard times, lived it and along with our mother labored, darn hard indeed, to assure that our family's needs were met, in every aspect! Their sacrifices for us, including the best parochial education available will certainly be rewarded in their final destinations, for sure!
Harland will be remembered and missed by the many friends and neighbors who became aware of and benefited from his large and varied annual gardens with their produce, doled out to a host of recipients. Including the Emergency Food Pantry, He loved to see things grow.
The Bible and our Catholic faith teaches us that there is only one "perfect" father, God the Father Almighty, The Father of Jesus Christ! However, having said that, we would certainly be amiss if we didn't make mention of the fact that our father was perfect enough for all of us and we wouldn't have traded him for any other!
We remember our father as one who could play a competitive game of football, as an excellent bowler, as having a unique and productive toss in horseshoes, shooting a superb game of billiards and having a huge magnetic attraction to the games of basketball, baseball, and softball, too. He embraced these games, as well, personally, with gifted participation and colorful play. Time spent at the lakes and fishing brought tremendous enjoyment, as well! Harland never, really, totally, retired from anything construction, plying his trade on a continual basis, personally, and with manual labor and expertise to friends, neighbors and relatives, on a tireless basis.
Harland was a member of St. Mary's Cathedral and embraced his religion on a daily basis and weekly Mass, as one could testify to, upon visiting him at home and viewing the variety of religious sacramentals that dotted his household and experienced daily usage.
Harland was also a member of the American Legion, Post 2, Fargo, ND.
As Harland is once again re-united with his wife, Ida, and son, Dale and introduced to his Creator and assured of Life Eternal, through the Passion and Blood of Jesus Christ, he will be, sorely, missed and remembered with love, gratitude, admiration, and with the hope and promise of being together, once again.
Mr. Swatfager is survived by his three sons, Rodney (Betty), Garden Grove Heights, CA, Lawrence, Fargo, ND and Randy (Chris), Austin, MN; four daughters, Patricia (Paul) Haney – Swatfager, Dallas, TX, Connie Lunneborg, Fargo, Rhonda (Brad) Beringer, Apple Valley, MN and Gail Meyer, Fargo. He is also survived by eleven grandchildren and two great-grandchildren.
Harland was preceded in death by his parents; wife; one son, Dale; brother, Ervin; and sisters: Mildred, Laverne, Bernice and Burnette.
Memories Timeline
Guestbook
Sign the Guestbook, Light a Candle